Carole Dianne Hooper, age 78, of DeTour Township, Michigan, died on November 12, 2020. She was born on May 22, 1942 to Robert and Helen (Crawford) Sims in Stalwart, Michigan.
Carole grew up in Sault Ste. Marie, Michigan and attended Garfield School. She met David Hooper shortly after he returned from the Navy. They were married October 28, 1961. They lived together in lower Michigan until 1969 when they moved to Newberry, Michigan. Together they stayed in the Upper Peninsula and raised their four children. In 1997, Dave retired from the State of Michigan Department of Natural Resources in Timber Sales and built a home in DeTour for their retirement.
Carole was a member of the Fraternal Order of the Eagles in Newberry. She often cooked for the Friday night fish fry and helped with the pasty sales. Carole enjoyed her time working for Old Mill Designs in Cedarville, Michigan.
Carole's passion was in cooking, baking, and canning. She loved to camp, fish, and play canasta, pinochle, cribbage, and enjoyed cross-stitch. She also loved to travel with family. They have been through the U. S, Europe, Spain, Germany, and France. They enjoyed going to Hawaii and all over the United States. Carole also loved rock picking, especially Lake Superior agates. Most of all, she adored spending time with her children and grandchildren. She would always have food for anyone that stopped for a visit.
Carole is survived by her husband, David; children, Doug (Ingrid) Hooper of Salem, Virginia, Fran Hooper of Newberry, and Donald (Jenny) Hooper of Newberry; grandchildren, Annabelle Hooper, Rodrick Hooper. Sade'e (Rolando) Holmes, Alexandra Hooper, Deserae Hooper, Roderick "Rory" (KC) Hooper, and Brennen Hooper; great-grandchildren, Lillith, Kadin, Isaac, Jaliyl and Geneva; siblings, Roger Sims of Alpena, Michigan, Liz (Soup) Soderlund of Cedarville, Michigan, Sherry Preston of Cedarville, Frank (Lisa) Sims of Pickford, Michigan; brother-in-law, Roderick (Betty) Hooper of Double Springs, Alabama; and sister-in-law, Kristin Kelly of DeTour Village.
Carole was preceded in death by her parents, Robert and Helen; son, Roderick Francis Hooper; grandson, Teagan Hooper; sister, Frances Sims Sutton; brother, James Sims; sisters-in-law, Delores Sims and Dorthy Sims; and brothers-in-law, Art Kelly and Don Preston.
Graveside services will be held in the spring.
Final Resting Place will be at Maple Grove Cemetery in DeTour Township, Michigan.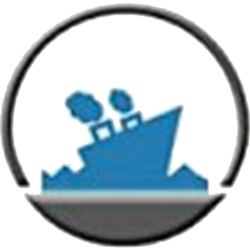 Latest posts by Staff Report
(see all)