Robert Ernest Brandt was born April 28, 1955, in Havre, Montana to Robert F. and Katherine (Langel) Brandt. He died at the age of 65 at his home in Clinton, Montana October 24, 2020, of natural causes. Funeral services are pending due to the COVID pandemic.
Bob was baptized and confirmed at Hingham Lutheran Church and, after moving to Clinton, joined Our Savior's Lutheran Church in Bonner and recently was on the Church Council.
Bob grew up on the farm between Rudyard and Hingham with his four brothers and two sisters. He attended school in Rudyard and graduated from Rudyard High in 1973. He was on the first Rudyard Panther wrestling team. He was the original "water boy" for the football team and was also the manager. He also played drums in the school band. In the summers, he liked to go with his paternal grandmother, Hertha Brandt, and Uncle Irvin to Glacier Park for fishing trips.
After high school, he attended Northern Montana College for a short time then went to work for Tire-Rama in Rudyard. In that position, he was also a bus driver and drove the bus which took his little sister Karen to Hingham where grades five through eight were located after Rudyard and Hingham consolidated to be Blue Sky. He also spent many evenings and weekends bartending.
He moved to Missoula and worked for Tire-Rama there, followed by jobs at various parts stores and Harbor Freight when it opened. At the time of his passing, he was employed at Montana Tool in Missoula, a job which he thoroughly enjoyed. Bob almost always held a second job as well. He worked in grocery stores, at Walmart for a time and, again, at the time of his death, he was also working at Missoula Fresh Market, another job he loved. Although Bob was very quiet and was content to live and be alone, he also enjoyed visiting with people, especially at the grocery store and Montana Tool.
He played softball on the Hi-Line and was an original member of the Daily's Dog Bones team, one of the Rudyard teams. They didn't win many games but they sure had fun! He had a love for softball and baseball. While living in Missoula, he worked concessions for the Missoula Osprey so he could see their games. He was also a HUGE Minnesota Vikings fan through thick and thin (a lot of thin, but he never gave up on them).
Bob was also a survivor of throat cancer and very proud of his clean bill of health from that. He had an amazing knowledge of music and sports trivia and a terrific sense of humor that could keep you smiling for hours. Bob was an easy-going, likeable person. He loved dogs and for years had at least one or two at a time. They were traveling companions and family for him, since he never married or had children.
Bob was preceded in death by his parents, Robert and Katherine; brother Darryn; niece Rebecca Henry, and his beloved dogs.
He is survived by three brothers, Clyde (Toni) Brandt of Havre, Gary Brandt and Jim Brandt of Great Falls and two sisters, Marilyn (Bill) Henry of Havre and Karen (Dave) Watson of Joplin. He also leaves behind nieces and nephews Lindsey (Jim) Bennett, Keelie (Joseph) Montalban, Chris Brandt, Ryan Brandt, Zachary Brandt, Tyler Brandt, Misty (Jim) Anderson, Eddie (Katie) Torres, Samantha Watson and Topanga Watson, as well as great-nieces and nephews Arlo and Alice Bennett, Maida Montalban, and Magnus and Freya Anderson. He is also survived by aunts, uncles and numerous cousins.
We will miss you, dear brother. May your next journey be surrounded by the glory of God!
The family suggests memorials to Our Savior's Luther Church of Bonner, Po Box 1005, Bonner, Mt 59823, a dog shelter or charity of your choice.
Arrangements have been entrusted to Garden City Funeral Home in Missoula.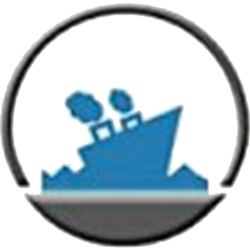 Latest posts by Staff Report
(see all)