MACKINAW CITY, MI – There's no argument that anytime one mentions the Mackinac Bridge it's always something spectacular. That was also the case Friday.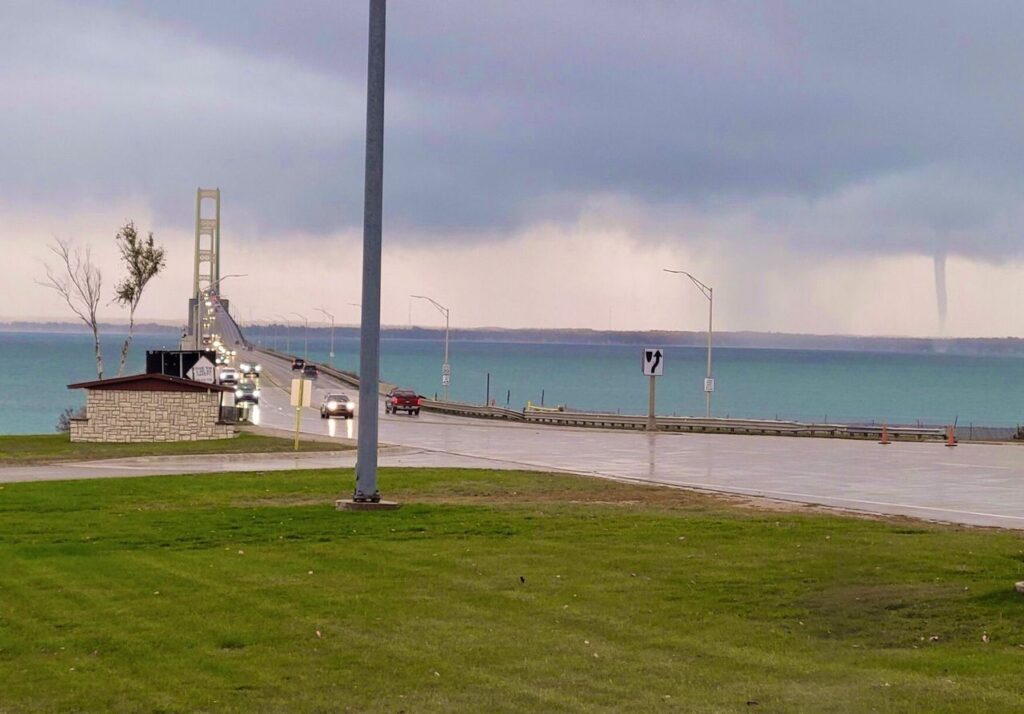 Travelers on the bridge had difficulty keeping their eyes on the road as a waterspout suddenly appeared to the west of the bridge.
The Mackinac Bridge Authority posted two photos of the natural phenomenon.
The social media director for the MBA, Kipp Vaughn, said he hadn't seen anything like this in his more than three years working at the bridge. Vaughn actually took the photos himself around noon Friday.
"It's the first one I've seen," he said. "It doesn't happen very often. I was thrilled to get it in a photo with the bridge."
According to EUP News Meteorologist, Jim Lehocky, these funnel-shaped clouds are common this time of year.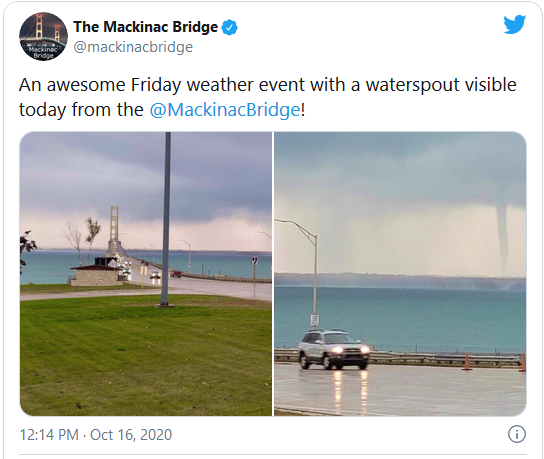 "It's the right time of year when surface temp and the upper air temperatures are at their biggest difference. The cold air is coming in while the lake surface temperature is still warm. That warm air rises and the cold air gets forced down," Lehocky said while explaining the phenomenon. "When the warm and cold air mix a rotation starts and forms the waterspout."
If you happen to be driving across the bridge and just happen to see a waterspout off in the distance, PLEASE keep you eyes on the road. Someone will take a photo you can see later.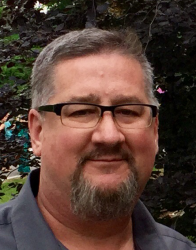 Latest posts by Mark Krupiarz
(see all)