Sally Jo Postma, age 57, of Rudyard, Michigan, died October 12, 2020 in Sault Ste. Marie, Michigan. She was born on May 24, 1963 in Sault Ste. Maire, to Chris Jr. and Marilyn Ruth (Meyers) Postma.

Sally grew up in Rudyard and graduated from Rudyard High School with the class of 1981. She then attended Lake State Superior University. She began working for Tendercare before moving to Traverse City, Michigan in 1984. She worked for Grand Traverse Medical Care for three years before working for AlcoTec Wire Corp. She met William "Bill" Buttler in 1982 and they married in March of 1988 at the Rudyard Christian Reformed Church. In 1989, Sally suffered a brain bleed and moved back to Rudyard to be with family. She then helped around the Postma Farm until 2012, when she suffered a large brain hemorrhage. Since, Sally has been a part of the War Memorial – Long Term Care family for eight years and has made so many friends.

Sally was a member of the Rudyard Christian Reformed Church.

Sally loved animals, especially her cat. She enjoyed playing softball, gardening, and sailing with her sister. She was an avid walker and walked several miles every day. Sally loved life and every day she had because she knew her life would be short. She was fearless, but fierce, and had a wicked sense of humor. She also enjoyed her favorite drink daily.

Sally is survived by her mother, Marilyn Postma of Rudyard; sisters, Linda Postma, Pamela VanSumerun, both of Rudyard, and Lisa (Jim) Wrocklage of Florida; brother, Bob (Laura) Postma of Rudyard; nieces & nephews, Danielle (Doug) Willis, Nicole Postma, Tyler Postma, and Derek Postma; and great-niece, Marah Willis.

Sally is preceded in death by her father, Chris Postma Jr.

A great thank you to the War Memorial Long Term Care, as their care and compassion for Sally will always be remembered. We are so grateful of the staff who have become our family over the last eight years.

A private family graveside service will be held at a later date.

Interment will be at North Rudyard Cemetery, in Rudyard.

Memorial contributions may be made to War Memorial Long Term Care, 500 Osborn Blvd, Sault Ste. Marie, MI 49783.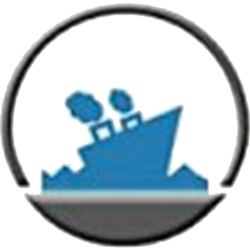 Latest posts by Staff Report
(see all)