Ralph Edwin Arthur Oja, 93, of St. Ignace, Michigan passed away peacefully Tuesday, October 20, 2020, at Castle Rock Retirement Center. Ralph was born June 28, 1927 in Mohawk, Michigan, to John Oja Jr. and Elma Elizabeth (Karvonen) Oja.

Ralph attended and played hockey at Calumet High School. He traveled with the team competing throughout the Upper Midwest, Sault Ste. Marie, and Canada. After high school graduation, he worked in Detroit, Michigan, working various jobs with Edison Sault and Chrysler. Ralph enlisted in the Armed Services, Navy and Army, and was honorably discharged in 1951.

He then sailed the Great Lakes working on many different freighters. Ralph attended Michigan Technical University, where he graduated with a Bachelor of Science Degree in Civil Engineering, June of 1958. He began his career with the Michigan Department of Transportation as a Civil Engineer. Ralph designed and helped build much of Interstate I-75, from Saginaw, Michigan, North, through Northern Michigan and the Eastern U.P with projects on US-2 and M-123. He was promoted to Project Engineer for the Eastern U.P and retired in January of 1988.

Ralph loved a good game of horseshoes and played in many tournaments at the Flowing Well. He loved hunting, fishing, golfing, and watching his grandkids play sports. His favorite channel was Fox 33. He was a lover of blueberry pie, stemming back to his childhood, picking blueberries with his family for harvest in preparation for the long Keweenaw winters. He loved spending the summer weekends with his family in Trout Lake, Michigan, at the cabin.

Ralph is survived by his children; Jeff and Linda Fogelsonger (Trestin), Kathleen and Don Tamlyn (Sarah and Nate), Cynthia Oja Wright (Danika and Fred), Matt and Sheri Oja (Ashley, Tyler, Brandon); son-in-law, Mike Gould (Josh, Zach, Stevie Kay and Nich); brother, David of Madison Heights, Michigan; and sister, Anita Bousu of Bainbridge Island, Washington; 11 great-grandchildren, Jax, Macon, Brazen, Goldie, Abby, Andrew, Austin, Aiden, Bennette, Grant, and Finn; and many nieces and nephews.

He is preceded in death by his wife, Mary Brown-Fogelsonger Oja; his daughter, Sheri Gould; parents, John and Elma Oja; siblings, Norman Oja, Ellen Oja Bennett, Raymond Oja, Paul "Monty" Oja, Ruth Oja Koljonen, Roy Oja, Calvin Oja, Elma Oja, Dorothy Oja Farley, and Kenneth Oja.

A Mass Christian Burial will be held at St. Ignatius Loyola Catholic Church in St. Ignace, Michigan, Thursday, October 29, at 11:00am. Masks will be required and COVID family distancing will be required.

Burial will be at St. Ignatius Cemetery at a later date in the spring.

In lieu of flowers, please send donations in Ralph's honor to the St. Ignace Food Pantry/The Hope Chest, 250 Ferry Lane, St. Ignace, MI 49781.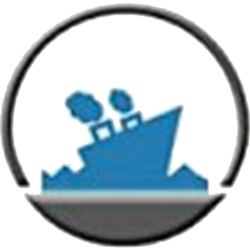 Latest posts by Staff Report
(see all)