President Donald Trump, First Lady Melania Trump and Republican National Committee Chair Ronna McDaniel have tested positive for the coronavirus.
Reaction to the news has been both wishes for a speedy recovery and also a plea from some for the diagnoses to serve as a wake-up call to the need to wear masks and take greater precautions. Mr. Trump generally does not wear a mask, nor do most of his top staff.
The New York Times and CNN reported Ms. McDaniel tested positive for COVID-19 on Wednesday after being with the president the previous Friday, a week ago today.
Mr. Trump was tested and announced the results after another aide close to him tested positive.
"Tonight, @FLOTUS and I tested positive for COVID-19. We will begin our quarantine and recovery process immediately. We will get through this TOGETHER," President Trump tweeted.
President Trump has resisted masks and has been criticized for holding large rallies in the era of the new coronavirus. He defended his rallies during this week's debate, saying they have been outside, though some have been indoors.
Ms. Whitmer, who has sparred with President Trump over his response to the virus, wished them both a speedy recovery.
"This has been one of the most challenging experiences any of us has ever faced. But we must not let our guard down. We must remain vigilant. COVID-19 won't just go away because we're tired of the disruptions it has caused to our daily lives, and right now there is no cure," Ms. Whitmer said. "My sincere hope is that today's news will serve as a wakeup call to every single American. Right now all 50 states and the federal government have some kind of declared state of emergency. We are all in this together. Let's all do our part. Let's all mask up. And let's get through this together, as one nation."
Other officials from both parties, including Secretary of State Jocelyn Benson, have sent well wishes to the president.
Michigan Republican Party Chair Laura Cox said in a statement: "I know I speak for Republicans across Michigan when I say that we are sending our prayers to President Trump, First Lady Melania Trump, and the entire Trump family as they face this terrible virus together. President Trump is a fighter, and we wish him and the first lady a speedy recovery."
Democratic presidential candidate Joe Biden was set to campaign in Grand Rapids today, and it is unclear if that event will go on as scheduled. Reports indicated he would be tested on Friday.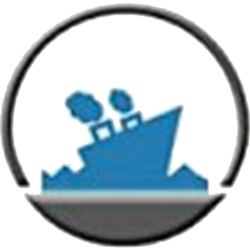 Latest posts by Staff Report
(see all)