Bars and restaurants would be required to collect name and contact information from patrons for coronavirus contact tracing under an amended emergency order issued today by the Department of Health and Human Services.
New restrictions for those establishments will also prohibit more than six people sitting at a single table in an effort to cut down on people from more than two households co-mingling in the same indoor space, which the order says has been a primary source of new infections.
The order also reduces the maximum 500-person indoor gathering limit to just 50 people in settings like weddings, parties and banquets which occur in nonresidential settings without fixed seating.
In a call with reporters prior to the order's release, DHHS Director Robert Gordon said that the measures were targeted to address outbreaks in all portions of the state, which have been rapidly rising. He also said the order brings the entire state into Phase 4, which was not the case for the Traverse City region, which was previously at Phase 5. Those regions saw a lower than average number of infections during the Michigan pandemic's first major wave in the spring, but were home to new outbreaks along with others across the state.
However, the phase designations were created when Governor Gretchen Whitmer was able to issue emergency orders determining what was allowed based on each region.
Enforcement of the new order will consider violations punishable by a civil fine up to $1,000 and may also be treated as a misdemeanor punishable by imprisonment for not more than six months or a fine of not more than $200.
Mr. Gordon and DHHS Chief Medical Executive Dr. Joneigh Khaldun both said today that Michigan presently has 172 cases per million people and that the positivity rate has increased from around 2 percent to 5 percent – indicators that have been increasing over the last four weeks.
Virus-related hospitalizations have doubled over the last three weeks and the state now has a death rate that has increased over the last five consecutive weeks.
The state also has 34 new outbreaks of the virus related to gatherings like the ones curtailed by the new order, with three to 10 cases from friend and family gatherings, weddings and bridal showers; nine to 22 cases from funerals; and six to 19 cases from outings, social clubs and bowling parties.
An additional 18 outbreaks with up to 52 associated cases are linked to church services, which are exempt from the order, Mr. Gordon said.
When asked why the state wasn't considering a new stay at home order considering cases appear to be mimicking the volume seen in the spring, Mr. Gordon again said that targeted measures could address the outbreaks and that the department simply knows more about the virus than it did in March.
Mr. Gordon and Ms. Khaldun stressed the wearing of masks or facial coverings in indoor spaces, adding that they were the key to continuing daily activities in public without the risk of greater community spread like they are seeing now.
Mr. Gordon also said he could not produce a clear timeline of when things might turn around, saying it depends on the level of compliance with mask wearing, social distancing measures and adherence to DHHS emergency orders.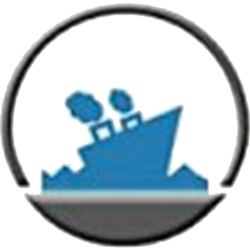 Latest posts by Staff Report
(see all)