Michael (Mike) Lukas Burton, 67, died on Oct. 1, 2020, at War Memorial Hospital. He was born in Detroit, Mich., on Feb. 11, 1953. Mike was the third child born to John and Ava (Voit) Burton but the first child to be born in the United States. His father had been stationed in Vienna for the U.S. Marshall Program for European Recovery and his mother was a citizen of Vienna, Austria.
At age 13, Mike's parents divorced and he moved from Detroit to Dollar Settlement with his mother, sister, and two brothers to start a new life. They lived in a 130-year-old cabin that had been moved across the frozen Bay from Canada by a team of horses. The cabin had no water, no electricity and was heated by a wood burning stove. Mike graduated from Brimley High School and traveled cross country, including Houston, California, Alaska, and South Carolina. He attended college at University of Houston and in Alaska. He worked various jobs in construction, tree cutting, and truck driving for Klondike Concrete in Chugiak, Alaska. At age 32, Mike lost a leg in an auto accident in Alaska but that didn't stop him; months after the accident, he trained with Team Blood, a handicapped downhill ski-racing team in Alaska.
Mike returned to the U.P. and on May 13, 2005, married Jennifer Marie Dale of Bay Mills. Many times family would hear Mike say, " I wish I would have met and married her sooner." Mike spent his days maintaining their home and gardens which featured his sculptures and artwork. He loved the woods and foraging for mushrooms, hunting, fishing, and going for drives with his beloved Jennifer and dogs. Mike also played a mean blues bass. He had a lifelong love and respect for animals, and nursed raccoons, birds, or any other creature in need back to life.
Mike had a heart of gold and was known for helping anyone, especially the "underdog." He was an artist in everything, but especially in his Raven Mad Art, the paintings, wood carvings, found objects, and signs that showed his unique personality and sense of humor. You couldn't miss his camo mushroom truck with the deer antlers on the hood. He was a storyteller, a dreamer, and had definite opinions about making the world a better place.
He is survived by his wife, Jennifer Dale-Burton and her daughter, Lindsay (Matt) Carpenter; sister, Linda (Ron) Johnson of Sault Ste. Marie; brothers, Peter (Lori) Burton of South Bend, Ind., and John Burton of Brimley, Mich., sister- and brother-in-law Carolyn Dale and Eric Gadzinski, sister-in-law Jane Palermo; his nephews, Del (Leisl) Shagen, Paul (Jessica) Shagen, John Arthur (Amy) Burton, Erik Burton, Marcus (Erika) Burton, Todd (Danielle) Theel, Tyler Theel, Travis Theel and great nephews, Jesse, Jake, Sam, Justin, Preston, John Paul, Anthony, and Ira; his nieces, Julie (Larry) Hopper, Brook Burton, Oona Burton, Emily Gadzinski, Kirsten Hoover, and Jamie Hoover, and great nieces, Kaley, Sydney, Claudia, Emma, Isabella, Manisa; as well as Aunt Edith Voit, many cousins, countless friends and beloved pets.
Family and friends will remember Mike on Tuesday, Oct. 6, 2020, at the Niigaanagiizik Building (Sault Tribe Culture Center) in Sault Ste. Marie with visitation from 10 to 11, eulogies from 11 to 12, followed by a luncheon.
In lieu of flowers, memorial donations can be made to the Chippewa County Animal Shelter.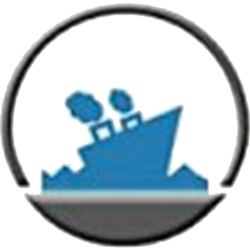 Latest posts by Staff Report
(see all)