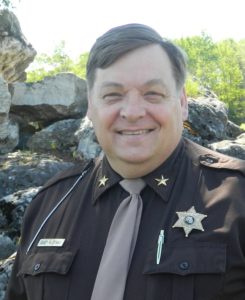 Sheriff Scott Strait of Mackinac County has been awarded the coveted 2020 Terrence L Jungel Sheriff of the Year award by the Michigan Sheriff Association.  Sheriff Strait was presented with the award on Thursday.
The Sheriff of the Year Award recognizes a Sheriff who has made outstanding contributions to law enforcement and the criminal justice profession, demonstrates exceptional service to their community, and has contributed to the betterment of the Michigan Sheriffs' Association (MSA).
Sheriff Strait is Past President of the Michigan Sheriff's Association and been appointed to the Michigan Sheriff's Coordinating and Training Council for 2014. He is a member of the National Sheriff's Association and a member of the Small and Rural Sheriff's Committee for the NSA.
In 2013 Sheriff Strait was selected along with a small group of Sheriff's from across the nation to travel to Israel to study methods and means by which they protect their citizens to bring that expertise back to Mackinac County.
Earlier this year, Sheriff Strait announced he will retire at the end of the year after over 30 years of service.
Strait told 9 and 10 news, "I can't think of anything better to end my career in law enforcement as a sheriff, which is an honor in itself, but then to have the rest of the sheriffs' in the state to decide I'm worthy of an award of this magnitude is just fantastic," Sheriff Strait said. "I can't tell you how humbling it is to know that people appreciate what you do every day."
Sheriffs from across the state came to honor Strait.. Congratulations to Sheriff Strait and we are very thankful for your 30 years of service and leadership in law enforcement here in Michigan.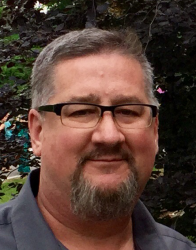 Latest posts by Mark Krupiarz
(see all)