Const. Matthew Keating will forfeit 12 hours pay for neglect of duty and another 12 hours for discreditable conduct
A city police constable with an otherwise-exemplary service record has lost 24 hours of pay after pleading guilty to discreditable conduct and neglect of duty.
"It would appear that this is an isolated incident," said Terence Kelly, a retired deputy chief with York Regional Police, passing sentence on Const. Matthew Keating as a hearing officer for the Office of the Independent Police Review Director.
Keating who wears Badge 311 with Sault Ste. Marie Police Service, was docked 12 hours pay for discreditable conduct toward Timothy Mitchell at police headquarters on Second Line on March 26, 2016, and another 12 hours for neglect of duty.
The sentence must be served at the discretion of the designated unit commander.
It was handed down on Aug. 31 but did not come to media attention until Friday.
Lincoln Louttit, manager of corporate communications, planning and research for city police, would not say whether the sentence has been carried out over the past month, but told SooToday that it will be complied with.
Kelly acknowledged evidence that Keating had an excellent service record including ongoing community involvement.
"The behaviour of Const. Keating was a mistake, actions that were not thought out and error on his part," Kelly wrote in his sentencing decision.
"It is clear from the comments of the service prosecutor and the officer's defence counsel, that Const. Keating throughout his 11-year career with the Sault Ste. Marie Police Service has acted in a professional manner. This alone would have me lean towards a less severe penalty than I would otherwise contemplate."
"I am left with the distinct impression that Const. Keating is a well thought-of, capable and respected member of the service, one who is engaged in the community in which he serves. It would appear that this is an isolated incident and that he will use this experience as an opportunity for learning and growth."
Keating entered guilty pleas on the two charges, admitting that while he dealt with Mitchell at the police station, he made remarks and gestures that were antagonizing, threatening and insulting.
These included:
referring to Mitchell as an "old man"
making a gesture using his outstretched hand opening and closing so as to imply that Mitchell was talking too much
stating "if you don't smarten up, we're gonna go again and I don't wanna do that"
stating that Mr. Mitchell "ought to be" scared;
Kelly found that Keating used more force than was reasonably necessary when he pulled Mitchell to his feet and escorted him to the cells.
"As a trained police officer, Const. Keating ought to have responded more effectively rather than aggravating the situation. The totality of Const. Keating's interaction with Mr. Mitchell at the police station was unprofessional and overly aggressive."
The neglect of duty charge related to Keating's failure to allow Mitchell to retain and instruct counsel immediately following his arrest.
"The police officer is the person most responsible for initially setting the wheels of the administration of justice in motion and therefore the general public cannot be expected to respect the law if it does not respect and believe in the dedication and integrity of the police service," Kelly said. "If not for the guilty plea before this tribunal, which I take into account as a mitigating factor and recognition of his misconduct, I would consider a greater penalty."
"In a service such as policing it is essential that a high standard of discipline should be maintained, and those irregularities of conduct that would not be noticed in other employment should be subject of disciplinary treatment."
"An informed police officer possesses a sense of responsibility to the service of which he or she is part, and the community, which they serve. It is unfortunate that when dealing with this situation that Const. Keating would not have permitted himself to be guided by his better judgment and responsibility," Kelly wrote.
"This disposition is not trifling, and reflects to an appropriate degree the impact or at least the potential impact that the officer's actions had upon the Sault Ste. Marie Police Service and its relationships with its communities. It also reflects to an adequate degree the impact of his behaviour upon the relationship with his employee."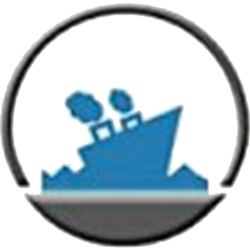 Latest posts by Staff Report
(see all)