Leona Mary Cain, age 100, of Hessel, Michigan, died on October 15, 2020 at War Memorial Hospital, Sault Ste. Marie, Michigan. She was born on October 4, 1920, the year that women were granted the right to vote, to parents Vincent H. Kowalewsi and Veronica O. Seipp.

Leona grew up in Hamtramck and the Detroit area. She met her husband, John Cain, at a roller rink as they both liked to skate. John had to try hard to earn her attention; but it was worth it, as they married April 29, 1944 in Hamtramck at St. Florian Catholic Church. They started their family after they moved into the northern edge of Detroit around the present 8 Mile Road and I-75 area. After her three children were older and they had moved to the suburbs, Leona was employed by Warren Consolidated School District as an elementary secretary at Weber Elementary for over twenty years. When they both retired at 65, John from Michigan Consolidated Gas Company as Chief Draftsman, and Leona from Warren Consolidated, they could enjoy traveling around the southwest, northwest, and southern United States, visiting relatives in California, Texas, Georgia, and Florida.

Leona was a member of Truth Lutheran Church in Detroit, Michigan for many years. She was active in the Mary Martha ladies circle, hosting several pinochle parties with other young church families and taught Sunday School. After their move to the suburbs, they became members of St. Thomas Lutheran Church in Sterling Heights, Michigan, participating in food drives and other church projects. She enjoyed sewing and was quite the accomplished seamstress. Her love of travel now extended to visiting her grandchildren growing up in the Les Cheneaux area.

Leona is survived by her daughter Jo Ann Roosen of Hessel, her three grandchildren, Jeni Roosen (Darrin Grosch) of Cincinnati, Ohio; Melissa (Christopher) Polsinelli, great-granddaughter, Alaina, of Waterford, Michigan; and James Roosen, of Hessel and Mackinac Island, Michigan.

Leona was preceded in death by her husband, John H. Cain, and her two sons, John Michael and Patrick Cain; younger siblings, Harry Kowalewski, Dorothy Keefe, Loraine Kowalewski, and two other infant siblings.

No services are planned at this time.

Burial will take place at Forest Lawn Cemetery, Detroit, Michigan, in the family plot – between her husband and sons' gravesites.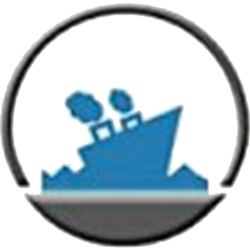 Latest posts by Staff Report
(see all)