If you happen to follow former Detroit Lions' offensive lineman T.J. Lang on Twitter, you may have already seen his absolute disdain for a northern Michigan hotel. Warning: Very aggressive language used in this article.
On Friday night, Lang took to Twitter to absolutely destroy the Days Inn hotel in Sault Ste. Marie.
Lang was in Sault Ste. Marie for a youth hockey tournament and he was staying at the Days Inn hotel, where it sounds like he had a horrible experience. In his Tweets, he mentions bed bugs "galore," the place smells like sewage and owner is an arrogant asshole.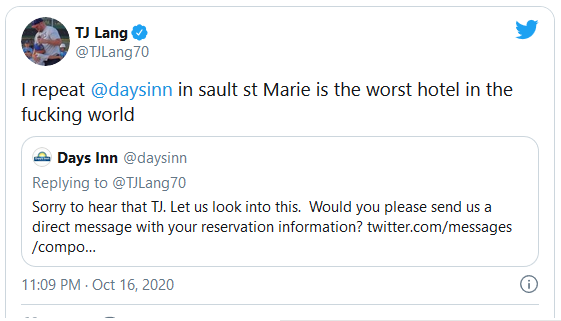 It escalated to the point where the owner called the city police on Lang. Lang's response on Twitter? "Even found out the local police hate them!"
It sounds like booking the Days Inn in Sault St. Marie was a bad option for T.J. Lang.
For the record, the Days Inn was contacted for comment and we were told the owner was on vacation for a few days. We would be more than happy to get the Days Inn's version of events. However, the referred us to the city police who were not available for comment.
Editor's note: Regardless of the circumstances Lang may have experienced at a local hotel in Sault Ste Marie, he is visiting with a youth hockey team which I'm sure many, if not all, of them follow him on Twitter. This type of public expression in uncalled for especially when you are attempting to mentor our youth in sports.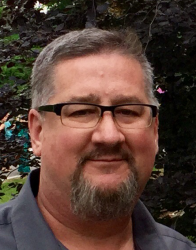 Latest posts by Mark Krupiarz
(see all)