A militia group planned to violently depose Michigan's government and abduct Gov. Gretchen Whitmer, the FBI said in a federal affidavit filed Thursday.
"Several members talked about murdering 'tyrants' or 'taking' a sitting governor," an FBI agent wrote in the affidavit, obtained by EUP News. "The group decided they needed to increase their numbers and encouraged each other to talk to their neighbors and spread their message."
A confidential informant recorded June meetings meeting in Dublin, Ohio, near Columbus, according to the government.
At least six men have been charged in connection with the alleged plot, identified as Adam Fox, Barry Croft, Ty Garbin, Kaleb Franks, Daniel Harris and Brandon Caserta, according to the affidavit.
According to the affidavit, Fox said their best opportunity to abduct Governor Whitmer would be when she was arriving at, or leaving, either her personal vacation home or the Governor's official summer residence. Both residences are located in the Western District of Michigan. FOX described it as a "Snatch and grab, man. Grab the fuckin' Governor. Just grab the bitch. Because at that point, we do that, dude — it's over." FOX said that after kidnapping the Governor, the group would remove her to a secure location in Wisconsin for "trial."
Whitmer has said recently that she has experienced an "explosion"of threats likely due to her having imposed some of the nation's strictest measures to mitigate the coronavirus pandemic.
EUP News will provide more information as it becomes available.
You can read the full affidavit filed with the court here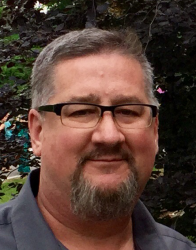 Latest posts by Mark Krupiarz
(see all)