"Whether you turn to the right or to the left, your ears will hear a voice behind you, saying, 'this is the way; walk in it.'" – Isaiah 30:21 (NIV)
As a young widow, I found it hard to make decisions, any decision. I remember when every little thing was a chore, even going to the grocery store. I would find myself standing in an aisle, staring at everything and yet seeing nothing. I had to make a lot of decisions in those early days of widowhood, and every one of them overwhelmed me. Most of the time, I was frozen in fear, and I spent a lot of time in tears because I was so overwhelmed with grief. One evening, I opened my Bible and looked up all the scripture that I could find on making decisions. The relief and peace that came over me, was like being thrown a life preserver in the middle of a storm. I wasn't floundering by myself anymore. I had been thrown a life ring, and I held on to it, like nothing I had ever hung onto before. Psalm 25:4 says, "Show me the right path O'Lord; point out the road for me to follow." (NLT) This verse tells us that we aren't alone in our decision making and that all we need to do is ask Him for help. He wants to show us the way. Through His Word, I became knowledgeable about how to live a life that was pleasing to God, through His Son, Jesus Christ. Whether I was making a difficult decision or an easy decision, I wasn't alone. Verse 1 John 5:14 says, "This is the confidence we have in approaching God: that if we ask anything according to his will, he hears us." (NIV) I love that verse. As a young widow that was hurting and in need of direction, the Bible was my comforter. I would put my Bible under my pillow at night so that it was available to me in my moment of need. I found it easy to reach out and talk to Him and to have a relationship with Him. He led me through my decision making when I was hurting the most. I felt a huge weight had been taken off me, knowing He was by my side. He teaches us how to have direction in our lives. We don't have to wonder if we are on the right path when we let Him lead. All you need to do is follow.
Prayer
Precious Father, people are hurting and struggling. Some decisions can be so overwhelming and gut-wrenching that soluble solutions hardly seem possible. I pray that every person will open their Bible and get to know You. After all, You are the ultimate decision-maker.
In Jesus' name, Amen.
Written by: Laurie Davis
LaurieDavis@eupnews.com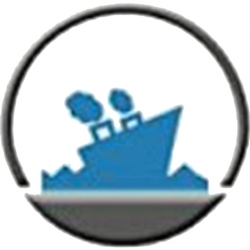 Latest posts by Laurie Davis
(see all)