Michigan could remain in a state of emergency for months, Gov. Gretchen Whitmer said Thursday.
"It's not a matter of years," Whitmer told Brian Calley, president of the Small Business Association of Michigan during a Facebook Live discussion. "It's months."
Whitmer initiated the state of emergency March 10 during the start of the coronavirus pandemic in the United States. After several extensions, the latest version is set to expire Oct. 1.
During the state of emergency,  Whitmer has used the authority to seek emergency federal assistance,set stay-at-home orders and impose social-distancing restrictions on businesses and individuals. In all, she has issued more than 170 orders that don't require approval from the Legislature.
Whitmer eventually allowed most businesses to reopen, but many cannot yet do so at full capacity. Others including movie theaters remain closed. The economy is struggling, with the small business group and other advocacy groups warning that many closings could follow the slowdown.
The state's decisions about business reopening don't always come with clarity about the process, Calley said, which can frustrate business owners. Earlier reopening decisions — such as salons and barber shops — involved a lot of industry input, but those conversations slowed after July 4, Calley said.
The business group is urging Whitmer to increase transparency and communication with businesses as she issues executive orders involving them.
"There's a lot of desire to move back to a process that has more of a public review and public input stage to it," Calley told Bridge Michigan. "We hope to move from a place where plans and decisions are announced back to a place where there's an inclusive process on how decisions are made."
Early in the pandemic, Michigan was among the state's with the most coronavirus cases but is now 17th, with more than 114,000 cases (along with more than 6,000 deaths). Opinion polls have given Whitmer strong marks for her handling of the crisis, but she has been criticized for her transparency about school outbreaks and not setting specific metrics for her decisions on reopening the economy.
"I think it's really important that we make sure people know that No. 1, we're not alone," Whitmer told Calley on Thursday, noting other states also have similar orders. "And No. 2, this isn't in perpetuity. This is probably a matter of months before we're out of a state of emergency."
Whitmer mentioned a number of criteria that she said will "inform" a decision for her administration to govern without using the emergency powers.
The number of cases is one measure, Whitmer said, though she didn't offer specifics. The state reported 829 new cases on Thursday, compared to 924 a week earlier. Three percent of 33,000 tests came back positive, which is the goal set by public health experts.
Other factors include the pace of introducing a vaccine to the public, improving therapeutics and better understanding of immunity.
"No one wants to get out of it more than I do," Whitmer said of the state of emergency. "Yet these are some of the things that we're watching."
So far, only Connecticut has extended the emergency into 2021. 
"It's important that we stay the course, and mask up and get flu shots," Whitmer said. "We've got to keep doing what we know works."
Whitmer has faced challenges over her emergency powers. The Michigan Court of Appeals in August ruled that she was acting within her authority, following a challenge by the Republican Legislature. The Supreme Court also is considering a similar case this month involving the governor's powers. 
Whitmer also faces a petition drive called "Unlock Michigan" that seeks to repeal the Emergency Powers of Governor Act of 1945. The ballot drive a week ago was about 100,000 signatures from its goal of 500,000, the Associated Press reported. With 345,000 certifiable signatures, the Republican-led Legislature can repeal the law and the governor would not be able to veto it.
Calley told Bridge said he didn't expect Whitmer to provide a specific timeframe for the state of emergency to end, but "I would have been delighted to get a more precise answer."
SBAM isn't interested in philosophical or political issues of government power, Calley added. "It's about businesses' ability to engage in a process ahead of time … so decisions can be implemented with more clarity and predictability."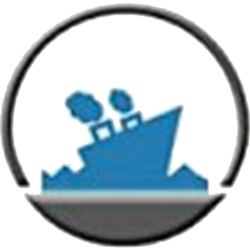 Latest posts by Staff Report
(see all)