Mountain biking or snowmobiling on scenic forest trails, going afield for the state's time-honored hunting tradition, bird watching in wetland areas – these and countless other ways to enjoy Michigan's great outdoors are available across the state thanks in part to the careful, thoughtful way the Department of Natural Resources strives to take care of Michigan's public lands. The DNR is responsible for nearly 4.6 million acres of public lands owned by Michigan residents – state parks, trails, game and wildlife areas, forests and developed facilities such as boat launches or fish hatcheries. In 2013, the DNR created a public land strategy to guide public land ownership and ensure maximum benefit for residents and the state's natural resources.
Right now, the department is in the process of updating that strategy and is encouraging the public to review and provide feedback on newly released draft components. Two upcoming DNR-hosted virtual meetings (Sept. 30 and Oct. 1) offer the opportunity to learn more about the strategy, ask questions and provide feedback. "While the reasons people use and value them vary, one thing remains constant – when public lands are well taken care of, they contribute significantly to the health of Michigan's residents, environment and economy, in many ways driving our quality of life," said DNR Director Dan Eichinger. "We are offering these virtual meetings as one more way to reach as many people as possible."
Providing feedback
To participate in either meeting, use the following link from Microsoft Teams. You do not have to have Microsoft Teams on your computer to join. Please note that each link is specific to its meeting date and time; links will not be live or accessible until each meeting is "opened" by the moderator. If you don't have access to a computer, you may call in using the phone number provided.
The draft goals, strategies, measurable objectives and key actions – the critical framework for the plan's next steps – along with other sections of the land strategy are now available for review at Michigan.gov/PublicLands and will be discussed in further detail during the virtual meetings.
For those who are unable to participate, the public meetings will be recorded and made available for viewing on the public lands website, along with additional updates that will be posted throughout the process. For special accommodations requests, contact Kerry Wieber, 517-643-1256, at least seven days in advance of either meeting.
Feedback can be sent to DNR-LandStrategy@Michigan.gov through Oct. 31.
Caring for public lands
While Michigan currently is reviewing its own state land strategy to look at how we take care of our public lands, many states will celebrate National Public Lands Day (Saturday, Sept. 26), traditionally the nation's largest single-day volunteer effort that honors the connection between people and community green spaces. Learn more about this effort and think about ways to give back to Michigan's public trails, forests and other areas you love.
"Because Michigan has such a large public lands base that covers parts of almost every county in the state it is important to get feedback from diverse groups of people who represent a broad range of interests and users as the plan is developed," said Scott Whitcomb, DNR senior adviser for wildlife and public lands. Public lands belong to everyone and we want to hear from urban and rural residents alike because we recognize what state-managed lands offer may look different depending on where you are in the state. State forest lands in Iron County may look and feel different than a park in Livingston County, but we want residents to be able to visit either place and feel welcome."
An updated public land strategy, which must be submitted to the Michigan Legislature for consideration and approval by July 1, 2021, will explain why a public land base is so important and will guide the DNR in:
Protecting and preserving Michigan's natural and cultural resources.
Providing spaces for quality outdoor recreation opportunities.
Promoting natural resources management.
Learn more about the strategy and updating process at Michigan.gov/PublicLands.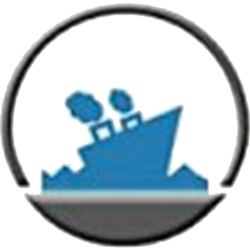 Latest posts by Staff Report
(see all)