Robert Joseph Adams, age 88, of Cedarville, Michigan, died on August 31, 2020 in Cedarville. Bob was born on February 3, 1932 in Peck, Michigan, to Daniel and Ann Adams.
Bob graduated from Pontiac Central High School in Pontiac, Michigan. He enlisted in the United States Navy and served four years in the Korean War. After his time in the service, he met his wife Geraldine. They met in 1957 at the wedding of their best friends. He was the best man, so Geraldine decided to keep him. They married August 29th, 1959, at St. Peter's Catholic Church in Mt. Clemens, Michigan. They loved traveling and camping together. They moved to Cedarville in 1985 following Bob's retirement from General Motors Truck and Coach Division in Pontiac, Michigan.
Bob was a member of Our Lady of the Snows Catholic Church in Hessel and served on the Parish Council and was an usher for many years. He was a founding member of the St. Vincent de Paul Conference of Our Lady of the Snows. He was also a member of St. Raphael's Catholic Church in Englewood, FL.
Bob was an avid hunter and fisherman, from salmon to perch or deer to grouse. Robert was Scout Master of Boy Scout Troop 60, in Rochester, Michigan. He was the proud father of an Eagle Scout and grandfather of four more. He loved going to Canada on fishing trips with his son, grandsons, and friends. He would spend an entire year planning each annual excursion, picking up supplies or putting together a tackle box for one of the younger members' first trip at age 9. Bob went on this trip for 45 consecutive years.
Bob is survived by his wife, Geraldine Adams; daughter Kathy (Marty) Sherlund of Cedarville; son Tom (Janice) Adams of Gaylord, Michigan; grandchildren Aaron (Ashley) Sherlund, Jeremy (Victoria) Sherlund, Jennifer Sherlund, Trevor Adams, and Quade Adams; great grandchildren Christopher and MacKenzie; siblings Daniel (Esther) Adams, and Beverly (Jim) Marshall; and many nieces and nephews.
Bob is preceded in death by his parents.
Visitation will be held on Monday, September 7th from 5-7:30pm at R. Galer Funeral Home in Pickford, Michigan. A Rosary Service will begin at 7:30pm.
A Mass of Christian Burial will be held at Our Lady of The Snows in Hessel, Michigan on Tuesday, September 8th at 11am.
Burial to follow at Cedar Cemetery in Cedarville.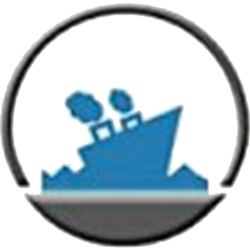 Latest posts by Staff Report
(see all)