Patrick James "Jim" Durm, age 66, of St. Ignace, Michigan, died Thursday, September 3, 2020, at his home. He was born December 29, 1953, in Niles, Michigan, to Thomas Patrick and Fern Genevieve (Huyck) Durm.
Jim grew up in Niles where he graduated from Niles High School in 1972. He served in the United States Army from 1972-1974 and then attended Lake Superior State College, earning a degree in Electrical Engineering Technology. He married Annette Marie Girard on June 26, 1982, at St. Ignatius Catholic Church in St. Ignace. They owned and operated Sunset Motel from 1986 until 2017. Jim has also served as Moran Township Supervisor since 2001.
Jim was a member of the St. Ignatius Catholic Church and the Sault Tribe of Chippewa Indians. He was instrumental in the planning of the US-2 Water Project and very involved in the Fr. Marquette Park Project.
Jim enjoyed woodworking, reading, kayaking, and gardening. He loved working around the house on his many projects.
Jim is survived by his wife, Annette Durm; son, David Patrick Durm of Davenport, Iowa; sisters, Kathy (Keith) Schoenleber of Berrien Springs, Michigan, Debbie Durm of St. Ignace, and Susie (Mark) Allen of Grayling, Michigan; sisters-in-law, Kathy Stephan of St. Ignace and Mary (Rick) Shelagowski of Linwood, Michigan; brother-in-law, Noel (Anne Ekstrom) Girard of St. Ignace; and many aunts, uncles, nieces, nephews, and cousins.
Jim was preceded in death by his parents, Thomas and Fern Durm.
A Graveside Service with Military Honors will be held Wednesday, September 9, at 11:00 AM at Gros Cap Cemetery. Fr. Frank Ricca will conduct the service.
Donations may be made in Mr. Durm's name to McLaren Cheboygan Hospice, 722 South Street, Cheboygan, MI 49721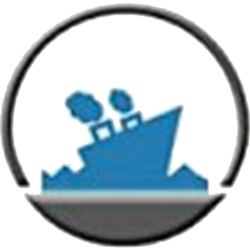 Latest posts by Staff Report
(see all)