Back-to-school throughout the state looks different for students and families and so does Girl Scouts. School districts throughout the state have made a variety of decisions about how instruction is taking place this fall from all online to hybrid to full in-person instruction and Girl Scouts has adapted similarly.

Regional Girl Scout Council, Girl Scouts of the Northwestern Great Lakes, quickly pivoted to an all virtual mode of program delivery last spring during the safer-at-home orders in Wisconsin and Michigan's Upper Peninsula. Staff quickly created online spaces for girls to connect and parents to get a break. These "Live After Lunch" were quickly joined by expanded online troop experiences called "Girl Power Half Hour" Girl Scouts of the Northwestern Great Lakes even shifted to a fully virtual Camp season called Happy Camp'IN with staff-led digital programming of outdoor adventures to complete at home like creating their own campsites, wilderness first aid, string art and more.
And this fall's back-to troop season is no different. Online programming was so successful, the Council expanded their eTroop to twice monthly, staff-led meetings, their website had carefully cultivated resources for parents and troop leaders called Girl Virtual Family and Troop Resources and they've opened the door (with strict safety recommendations) to permitting small, in-person troop gatherings, outdoors venues and masks are strongly encouraged. "We learned a lot when the pandemic hit, and we had to adapt our programming. I'm excited that we have been able to continue some of our fantastic virtual engagement while guiding troops and families through ways to engage in-person if they choose," says Gwen Taylor, Director of Program and Inclusion for the Girl Scouts of the Northwestern Great Lakes.
The COVID-19 pandemic is not slowing down the pursuit of badges either as 24 new badges were introduced in STEM, Entrepreneurship and Democracy. For more information on joining Girl Scouts, connect with us at: https://www.gsnwgl.org/en/girls—families/join.html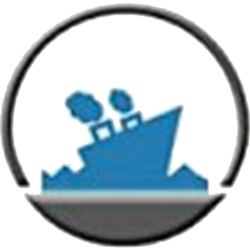 Latest posts by Staff Report
(see all)