LYNWOOD, CA – It's a statement that can only be described as shocking and disturbing. And it could cost the Lynwood City Manager his job.
On Tuesday night, Jose Ometeotl was placed on paid administrative leave. The move comes pending an internal investigation, sparked after he posted a response to the shooting of two sheriff's deputies in Compton.
In the wake of the shooting of two deputies over in Compton, California, the Lynwood City Manager thought it was the most appropriate time to offer commentary that implied that it was the deputies' fault that they were shot by a merciless criminal.
This commentary was paired with a meme shared online by the City Manager that said "Chickens Come Home to Roost".
Jose Ometeotl is the Lynwood City Manager that shared a (now deleted) post to Instagram. Bill Melugin from Fox LA shared a screen grab of the offending post shared by Ometeotl.
On the Instagram post was a picture of Malcom X, which was captioned with "chickens come home to roost". For those unaware of the meaning of said expression, "chickens come home to roost" is typically used as another way of saying "what goes around comes around".
Basically, it's an indictment of you reap what you sow.
But if that meme were not enough – as by it's lonesome could have been ambiguous in nature – Ometeotl made sure to explain on the same post by indicating that it was in reference to the shooting of the two deputies in Compton:
"The shooting of anyone is a wholly unacceptable occurrence in society.  I do not condone the type of violence seen in the shooting of the deputies in Compton."
Now if Ometeotl excluded the meme and kept the statement at that regarding the shooting of these two deputies, there wouldn't be any issue. But, aside from the meme that implied a sense of karma against the deputies, Ometeotl continued writing the following to eliminate all doubt of what he was conveying with the meme:
"I will say that communities like Compton have been plagued by deputy gangs that inflict fear and violence in the community. 
These deputies murdered, framed and stole from the community just because they could. 
Good deputies never turned on bad deputies for fear of retaliation and when caught most of these bad deputies kept their jobs and continued on their criminal career."
Ometeotl literally referred to sheriff's office deputies as being some sort of gang members. With how Ometeotl framed law enforcement in Compton, he writing continued to express that deputies being shot by criminals is something "to be expected":
"The fact that someone randomly opened fire on deputies is to be expected in the society we live in today.  The political climate and leadership of Sheriff Villanueva has only sowed the seeds of anger and frustration in the community. 
I pray for the deputies and their families while still demanding justice for Andres Guardato, Breona Taylor, Tamir Rice, Ahmaud Arbery …"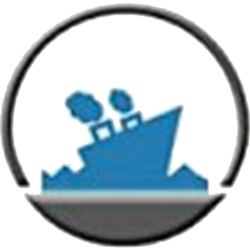 Latest posts by Staff Report
(see all)