BAY MILLS — Bay Mills Indian Community, known as the tribe that paved the way for tribal gaming in the Michigan, will now take the lead in the tribally-owned recreational marijuana market. Later this fall, BMIC will open their first retail marijuana facility — Northern Light Cannabis Company.
The 100 percent tribal-owned venture, named by tribal community member Sierra Hascall, will be a key source of job creation and economic development for Bay Mills. Northern Light Cannabis will be an "all-in-one" business and will be the site for growing, processing, testing, and sale of the product at the M-28/I-75 property.
In the coming months approximately 15-20 jobs will be created by the new tribal enterprise.
"Northern Light Cannabis Co. will be the first tribally owned cannabis company in Michigan," said Bryan Newland, BMIC tribal chairman. "We are excited about what this means for economic development and job opportunities in Bay Mills. Community-owned and community-grown will be the focus of our operation."
BMIC will initially offer product from the Michigan market until the tribe can grow its own marijuana crop. It will take approximately 18 months for the tribe to bring their own product to market. The tribe has partnered with Soil to Smoke, LLC for consulting services related to management and development.
"Soil to Smoke is incredibly excited to partner with Bay Mills Indian Community as a sovereign nation. It is our goal to help tribes diversify and grow their investment portfolios through vertically-integrated cannabis businesses, and to bring the healing powers of cannabis across these great lands. We look forward to a long and impactful relationship," said Amanda Ryerson, Soil to Smoke's chief visionary officer.
The Bay Mills facility will operate under similar regulations to the state of Michigan in terms of safety, testing, and control standards. During the pandemic, curbside service will be available. In the future, plans include a tasting room, social club, and destination cannabis events.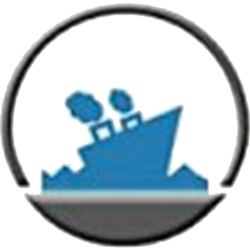 Latest posts by Staff Report
(see all)