William Charles "Bill" Warren, age 73, of Hessel, Michigan, died suddenly on August 9, 2020. He was born on February 9, 1947, in Rudyard, Michigan, to William Henry Warren and Avis Estelle Lamoreaux.
Bill grew up in Simmons Settlement, Hessel, Michigan and in the Grand Rapids, Michigan area. He attended South High School in Grand Rapids until he enlisted in the United States Army at the age of 17. He was first stationed in Lincoln, Nebraska and later transferred to Fairbanks, Alaska, at the missile station. During these years, he married and started building his family. After his military service, he went into truck driving. He and his wife Kathleen met during this time as they both worked for the same company. They married March 21, 1998, in Scottsdale, Arizona. After a while, Bill struck out on his own and started Main Street Transportation in Grand Rapids. In 2009, he retired from the trucking business and moved with Kathleen to Hessel. There he worked in Simmons Settlement and maintained the Simmons Family Cemetery.
Bill was an active member of the American Legion, attending the Pickford post. He
enjoyed working on the 40 acre farm in Simmons Settlement, raising cattle and horses, reading and spending time with his family, especially his children, grandchildren, and great-grandchildren. One of his hobbies seemed to be getting the tractor stuck when he took it out to work. Bill never met a stranger, had a heart of gold and would always drop everything to help someone who needed it. He was never alone working on the farm as he always had Bindi and Bailey right on his heels. Bindi was his "baby-girl". For his family, he was their Superman. He even claimed to be allergic to kryptonite, but he always had jokes like that for every situation. He will be sorely missed by all those that cared to know him.
Bill is survived by his wife, Kathleen Warren; children, Bill (Melody Brown) Warren of Cincinnati, Ohio, David (Char) Warren of Grand Rapids, Pamela (Mike) Rynearson of Wayland, Michigan, and Brent (Deb) Warren of Lowell, Michigan; siblings, Lela (David) Penn of Hardinsburg, Kentucky, Diane Foster of Hessel, Michigan, Wayne (Kim) Warren of Morley, Michigan, Amy (Wayne) Weers of Cedar Springs, Michigan; mother-in-law, Ruth Bazuin; sisters-in-law, Peggy (Howard Schultz) Bazuin and Mary Beth Hill; brothers-in-law, Dan Bazuin and Douglas (Michael) Schiazza; grandchildren, Anthony (Allison) McKinney, Kylon Burkey, Jessica King, Justin (Dana) Warren, Jordan (Erica) Warren, Nathan Snider, Joshua Snider, Brittney (Nate) Smith, Jakeb Hesse, Nikolaus Warren, and Meghan (Bob) Kessel; over 15 great-grandchildren; and many nieces and nephews.
Bill was preceded in death by his parents, William and Avis Warren; son, Michael Warren; sister, Linda Warren; and brother-in-law, Steve Hill.
A Celebration of Life Gathering will be held on Saturday, August 22, 2020, beginning at 1:00 P.M. at E2194 St. Ignace Rd., Hessel, MI 49745.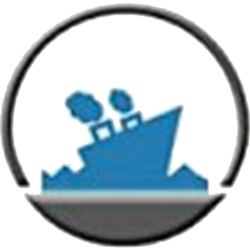 Latest posts by Staff Report
(see all)