Vickee Mae Spring, age 64, of Sault Ste. Marie and formerly of Keldon, Michigan was born May 27, 1956, passed away peacefully in her home on August 13, 2020. Vickee was born to the late Victor and Alice (Libby) Fortin.
She is survived by her loving children; Jennifer (Cory) Metro, Justin Leask, Jodi (Tony) Carey, her grandchildren; Brittney Matelski, Kelsea Cremeans, Kaylynn Indorf, Maddy Malloy, Dominic Cremeans, Ethan Michalski, London Carey, Owen Rawlings, and her great-granddaughter; Leah Lynn Atkinson. 4 loving sisters; Anne (Dave) Clarke Rachelle LaVigne (Sam Calvery) Charmaine Fortin (Dave Spring) and Nancy (Roger) Scales, 10 wonderful nieces/nephews, and 17 great nieces and nephews, her favorite Auntie Menun Libby, and former spouse Mark (Doobie) Spring.
Vickee was preceded in death by her parents Victor and Alice Fortin.
Vickee worked hard her whole life, sometimes 2-3 jobs to provide for her family. She worked in the food industry for over 40 years. She was a waitress and a cook throughout those years at: Sambo's, The Moose Lodge, Rosin's, Frank's Place, Frank and Jim's, The Malamute, and Cozy Corner's in Barbeau. Vickee's pride and joy were her children, grandchildren and her family. She enjoyed spending time with her family and great friends, playing cards, going to bingo, going to the casino, camping and fishing.
Due to COVID19, funeral services will not take place at this time. A Celebration of her life will take place next Saturday, August 22, 2020 at the St. Mary's Sportsman's Club from 1:00 until 7:00 PM.
Donations can be made in her name to The Hospice House in Sault Ste. Marie or to her children to cover funeral/COL expenses.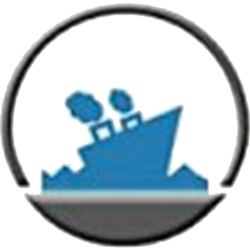 Latest posts by Staff Report
(see all)