CHIPPEWA COUNTY – Michigan Department of Health and Human Services, The Salvation Army – Sault Ste. Marie, and United Way of the Eastern Upper Peninsula work together every year to coordinate a distribution of backpacks and school supplies, assisting 500 plus students in Pre-School through 8th grade. With schools readying for their fall start, and many still unsure what September may bring amid COVID19 concerns and state issued guidelines, Chippewa County's Project Backpack will look very different says its planning committee.
Annually, the project relies on hundreds of volunteers helping with everything from a donation drive, to sorting and distributing supplies to 500 plus Chippewa County students, with family members in tow, during a large-scale carnival type event. With Executive Orders coming from the State Government severely limiting indoor activities and a rise in Chippewa County COVID19 cases, the event planning team opted to err on the side of caution cancelling the large distribution event in a year that has already seen a multitude of last minute cancellations and postponements. "We want to keep our volunteers and community members safe and this is a project that thousands of people have their hands on from beginning to end. We didn't feel good about the potential of it being a footnote in Chippewa County's contact tracing if someone were to be asymptomatic or showing early symptoms that hadn't yet been identified while they were engaged in the project," says David Brey, United Way's RSVP & Community Engagement Coordinator. Brey, along with representatives of the Chippewa County Project Backpack committee have been monitoring regulations and changing course as needed since April to ensure that, while there may not be a carnival distribution this year, local students would still receive support as they begin the new school year.
"We've opted to work directly with the schools, making sure any donations received are put into the hands of the teachers who will be able to determine what their classroom needs the most – whether that's crayons or personal protection equipment this year," says Raulaniesa Aranda, United Way's CEO. Students will still have the option of receiving a new backpack, that was one thing the committee wanted to make sure they did not stray from. Thanks to a grant from the Rotary Club of Sault Ste. Marie, backpacks will be purchased and distributed with help from Chippewa County school districts at a time yet to be determined. With over 48% of Chippewa County households living in poverty, a higher number of unemployed parents and caregivers, and over 17% of Chippewa County students not graduating on time it continues to be important to ensure children start the school year with supplies they'll need to help create an environment within in which they can be successful.
Community members and businesses have been generous with donations over the last decade this project has been in existence. The committee is using historical data to set their goal of $15,000 this year and says if those who normally would donate supplies were to donate $25 or more (the average cost of each supply filled backpack) that they would be able to sponsor 30 classrooms at $500 each. This equates to handing out 600 backpacks during a normal event year.
Anyone wishing to donate to help sponsor classrooms this year can do so online at www.paypal.me/uweup, by calling United Way 906-632-3700 ext. 1 or by mailing a check to United Way of the EUP (PBP), PO Box 451, Sault Ste Marie, MI 49783.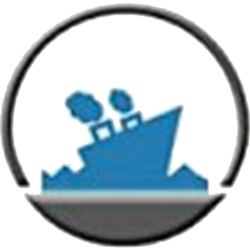 Latest posts by Staff Report
(see all)