I love antiques, old books, and letters. I love listening to our older generation that shares their wisdom and stories from the past. There is so much to learn from their history if only we would take the time to listen and imagine. I feel the same way about antiques. Oh, the stories they could tell.
Many years ago, I found a beautiful oval gate legged drop leaf table with ladder back chairs in an antique shop in Ohio. It was in the front window showcase, and whenever I went by the shop I would admire it. One day I went into the shop to look at the table up close. There was something about that table that made me feel like it was something special. It had character and charm. It was in great shape for a well worn out table with the exception of a rather big groove shaped like a half-circle etched into its top. As I looked at the table, it appeared to be smiling at me. I'm sure some people were turned off by that deep groove, but I wasn't. I bought the table that day, and I have never regretted my decision.
I like to imagine that my table was used during the depression era, with adults and children sitting around it. I see the women of the house, mom and grandma, in their dresses and bib aprons, cooking over a wood stove. Grandma, with her gnarled hands stirring a pot of soup while mom is placing a heavy cast iron pan of cornbread on the table. The men are coming in from the fields and washing their hands in a washbowl placed near the door, while the children have set the table eagerly awaiting the prayer so that they can eat.
Over the years, that table has been through several moves. It has been with me through the many significant changes that I have had in my life. Not only does my table have its own history from the past, but now it has my history added to it. If my table could talk I wonder what it would say.
When I made the decision six years ago, to leave Ohio and move here I knew I had to downsize. The first decision I made as far as what furniture to keep was my table. There wasn't a doubt in my mind that the table would travel with me. It had brought me joy through all of my tears. It stood sturdy while I was weak. Its story, real or imagined, carried me into a much happier part of my life. Somehow I wanted my table to carry on my story here in Michigan's, beautiful Upper Peninsula; my new home.
As I look at my beautiful table today, it seems so happy clothed in a Swedish motif tablecloth in pinks, reds, and yellows. In the center of the table, there is a large antique crock with two red geranium plants that make the table look warm and inviting. The window curtains are swept back, revealing a view of the river. It is a great place to drink a hot cup of tea and write. I like to think that my table inspires me.
Owning an antique, is like opening a door to our past and finding treasures that stir our memories. It's like sitting next to an older person and listening to their stories so full of wisdom that you wondered why you never listened before. But most of all, antiques create a dialogue with others, so that the stories, real or imagined, can live on for generations to come. They should be cherished and preserved so that others can learn and enjoy. And no matter what your prized possession may be, take the time to imagine its past. It may just reveal something about you and your love of history. It may just touch your heart in places that you never thought could be reached.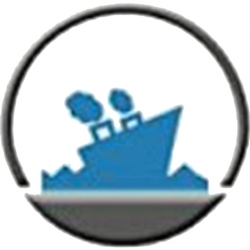 Latest posts by Laurie Davis
(see all)