Richard Owen McFarlane Sr., of St. Ignace, Michigan, passed away early Tuesday morning, August 11, 2020 at his home, following a long battle with cancer. He was born in Ypsilanti, Michigan on October 7, 1946 to Owen and Elda (Pemble) McFarlane.
Richard grew up in St. Ignace and graduated from LaSalle High School. He worked in the woods logging and cutting Christmas trees that he and his family sold at his business, Country Corner Market on North State Street in St. Ignace. He was a businessman who loved farming, hunting, and fishing with his grandchildren. Richard was also a member of the Sault Tribe of Chippewa Indians.
Richard is survived by his wife Doris McFarlane, whom he married on November 22, 1963; his sister Marquita Lubitz of Kalamazoo, Michigan; children and grandchildren, Richard Jr. and Zach McFarlane, Tina and Chuck Becker, Tammy and Sarah Smith, Terri and Jay Allan, Desiree and Brooke Allan, John and Brady McFarlane, Jayce Causley, Rochelle McFarlane, Jagger and Caleb McFarlane, and Bailey Stratton; great grandchildren John and Jada McDonald and Natalie McFarlane; and many cousins, nieces and nephews.
Richard was preceded in death by his son David McFarlane on August 11, 2018 and both of his parents.
Funeral services will be held Saturday, August 15, 2020 at Lighthouse Assembly Church, 260 Bertrand St., St. Ignace, with Pastor Kevin Hess officiating. Visitation will be from 10:00-11:00am at the church before service time. Burial will be at the Brevort Township Cemetery in Allenville, Michigan.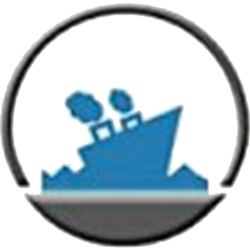 Latest posts by Staff Report
(see all)