Organizers have decided to cancel the Jewel at Mackinac Golf Outing this year due to health concerns surrounding the pandemic. This traditional event is one of the biggest fundraisers of the year for the Mackinac Straits Health (MSH) Foundation.
"While we are disappointed, we firmly believe it is the right decision to protect participants, sponsors and the Mackinac Island community," said Mike Grisdale, director of the MSH Foundation.
"Not only is this a key fundraiser for our organization, but it is also a wonderful reunion for our donors, partners, and friends," added Grisdale. "It's unfortunate we can't bring everyone together this year. However, in the midst of these challenging times, the Foundation continues its mission of supporting our health system in providing access to quality health care in the Straits area."
Those who normally sponsor the event, or register to golf in the tournament on Mackinac Island are being asked to consider a tax-deductible gift instead. The 'Jewels of Mackinac' will be recognized in special advertising, along with display inside the Mackinac Island Medical Center.
The MSH Foundation is a 501-C 3 organization designed as the fundraising arm of the Mackinac Straits Health System (MSHS). For more information on making a donation or a pledge to the MSH Foundation, call (906) 643-0443 or visit: www.mackinacstraitshealth.org/donate.
MSHS is made up of several facilities in the Straits of Mackinac region. In St. Ignace, this includes a 15-bed Critical Access Hospital which houses the St. Ignace Medical Clinic, Tribal Health Clinic, an Outpatient Surgery Center, Emergency Room, Fast Care Clinic, Straits Area Pharmacy and a 48-bed long-term care facility (Evergreen Living Center). The system also includes the Mackinac Island Medical Center, Mackinaw City Medical Clinic, Mackinaw City Specialty Clinic, Bois Blanc Island Medical Center and the Rivertown Medical Clinic in Cheboygan.
For more information on these locations and the services available, visit www.mackinacstraitshealth.org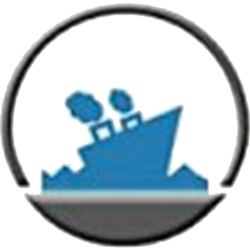 Latest posts by Staff Report
(see all)