Larry Thomas Hatfield, age 80, of Pickford, Michigan, died on August 12, 2020 after a long battle with myelofibrosis, surrounded by his wife, 3 daughters and a son. He was born on April 1, 1940 in Wabash, Indiana to Robert Hatfield and Janice Warner.

Larry graduated from Pickford High School with the class of 1958. During his high school career he played football and ran track. He spent countless hours sharing stories about the glory days with his kids and grandkids. He had a memory that could recall times of races run well over 60 years ago. His family was blessed that this memory lasted until his final day. He especially enjoyed watching himself running in the Medley Relay at the UP Finals in 1958. A story that was heard hundreds of times and finally proven that he had in fact passed the runner in first to win the race in that anchor leg. (Thank you Roger Morrison)

After he graduated, he went to work in Sault Ste. Marie as a foreman during the construction of the Poe Lock. Once that was built, he went on to work with the Penn-Dixie Cement Corporation. He spent the bulk of his career working as a supervisor doing road construction all over the United States.

October 5, 1963 is when he married the love of his life Mary Jane at St. Stanislaus Church in Goetzville, Michigan. They raised a family of four children in their nearly 57 years of being together and lived in several states as they traveled for Larry's jobs.

Larry "Big Larry" as some adoringly knew him, had a unique way of always letting others know what was on his mind. His entire career he held managerial positions and was known to be firm but fair. He valued hard work and integrity and led by example. He instilled making a good living on to his children and grandchildren and especially stressed being able to support yourself if that situation presents in your life. For that his children and grandchildren will be eternally grateful.

Larry was an avid sports fan; especially of the Pickford Panthers, Detroit Lions, Detroit Tigers, and anything his children or grandchildren were playing. He loved spending time with his family, hunting, fishing, and his animals. He and Mary Jane loved going ice fishing together, even though they had two separate shacks.

Larry is survived by his wife, Mary Jane; children, Cindi (Jeff) Jenkins, Shelly (Alan) Horton, Larry (Marci) Hatfield of Pickford, and Missy (Barry) LaPlaunt of Sault Ste. Marie, Michigan; grandchildren, Jordan Hatfield (Kathilene Hann), Kyle LaPlaunt, Joseph (Melissa) Jenkins, Kaitlyn (Mike) Jeffson, Justine (Justin Moss) Hatfield, Eric Hillock (Bree Swan), Jared Hatfield (Ashton Bonnee), Jordan (Brad) Causley, Abby LaPlaunt, Jack Horton, and Ryan LaPlaunt; great-grandchildren, Deakin, Sophia, Natalie, Joseph, Lydia, Carter, Braden, Maci, Holden, and Brynn; brother, Jim (Delores) Hatfield; and his beloved Golden Retriever, Lady.

Larry was preceded in death by his mother Janice Ryktarsyk; in-laws, Joe and Marie Zbiega, and his faithful Golden Retriever, Cookie.

A private family service will be held. Memorials may be sent to the Chippewa County Animal Shelter, 3660 S. Mackinac Trail, Sault Ste. Marie, MI 49783.

Larry's Family would like to thank all of those who have reached out to show your love for our Husband, Father, and Grandfather. It is comforting to know he was loved and respected by so many.

His family would also like to thank the War Memorial Hospital Dialysis unit staff for the care he was given over the past few years.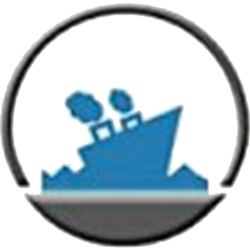 Latest posts by Staff Report
(see all)