Larry David Campbell, age 68, of Sault Ste. Marie, Michigan passed away Monday, August 3, 2020, at Medilodge Assisted Living following a lengthy illness.
Larry was born on November 13, 1951, in Sault Ste. Marie, Michigan, to the late Wilmer and Iva (Stearns) Campbell. After high school, Larry received his vocational degree in welding from Northern Michigan University. Prior to his disability, Larry was well known as a taxi driver, both for his and other cab stands.
Larry married Myrna Schirtzinger on February 19, 1994. In March of 1995, Larry adopted and gave his name to Myrna's two daughters, Jennifer and Lillian. Larry enjoyed gardening, volunteering, sports, and good conversation. His award-winning green thumb was the envy of the neighborhood, being able to keep plants alive no matter the weather.
No matter who you were, Larry would bend his ear and treat people with respect. His wit and charm always shone through any conversation, and be it about the game last Sunday, the boat in the Soo Locks, or how your day had been, his kindness and patience were immeasurable.
Larry was a member of the Sault Housing Commission as resident commissioner and was a board member for Community Action. Larry's first concern was always giving, be it to others or the community. If someone had a need for something, and Larry had it, it was theirs. Larry spent forty years doing volunteer work for the Salvation Army and St. Joseph's Ye Olde Thrift Store. Wherever he gave his time, he also gave his heart and soul, becoming a staple of the community.
Larry is survived by his wife, Myrna, of 26 years, and his children: William Campbell and Lillian Barras of Sault Ste. Marie, and Jennifer Halsey of Marinette Wisconsin. He was also "Granpy" to five grandsons. Larry is also survived by his siblings: Allen Campbell, John Campbell, and Joyce (Campbell) Jones.
Larry was preceded in death by his parents and siblings: Carolyn Campbell, Marilyn Eggert, and Patricia Campbell.
Due to prevailing circumstances, a small, closed celebration of Larry's life will be held at the Sault Housing Commission Community Building on September 12, 2020, at 11:00 AM. Your prayers are greatly appreciated by the family.
In lieu of flowers, please consider donating to a memorial fund that can be found at this link:   https://www.gofundme.com/manage/fund-for-end-of-life-expenses-and-memorial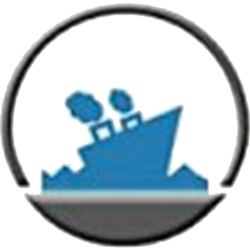 Latest posts by Staff Report
(see all)