Michigan Gov. Gretchen Whitmer is pulling back the reins in Michigan's northern regions that have so far enjoyed looser COVID-19 restrictions than lower Michigan but also reopening Detroit's three casinos.
Whitmer issued an executive order Wednesday that reopens the casinos at 15% capacity Aug. 5.The order also reimposes restrictions starting Friday for Regions 6 and 8 that cap indoor gatherings at 10 people and the closure of indoor bars for which alcohol accounts for 70% of sales.
Outdoor gatherings in Regions 6 and 8 — which include the Upper Peninsula and 17 counties in Northern Michigan — remain limited to 250 people.
The orders restricting activity in Northern Michigan and reopening downstate casinos are her 160th and 161st executive orders since the pandemic began.
"After seeing a resurgence in cases connected to social gatherings across the state, we must further limit gatherings for the health of our community and economy," Whitmer said. "By taking these strong actions, we will be better positioned to get our children back into classrooms and avoid a potentially devastating second wave."
Whitmer cited recent "super-spreading" events as a reason for the new restrictions, referring in particular to at least 43 cases linked to a July 4 sandbar party on Torch Lake.
The new restrictions in Region 6 and 8 largely bring them in line with the rest of the state.
Region 8 is labeled as medium-high risk for the spread of the virus similar to regions 1-5 and 7, while Region 6 is the only area considered medium risk, according to the MI Safe Start Map.
Regions considered medium-high risk have a rate of 20-40 new cases per one million people per day. Medium risk regions have 7-20 cases per one million people per day.
Region 8, the Upper Peninsula, had zero COVID-19 related hospitalizations as of Tuesday, according to state data.
The order reopening Detroit's three casinos — which have been closed since March 16 — requires customers and employees to wear face coverings, except when eating or drinking, and bans smoking within the casino. Everyone entering the casino will be subject to health screenings, including a temperature check.
The casino must provide disinfecting wipes and hand sanitizer; clean and disinfect all high-touch objects, including slot machines; and space machines six feet apart or install Plexiglass between each machine.
The order bans casinos from providing self-serve buffets or offer concerts, live events, night clubs, valet service or coat check.
"Casinos have been operating safely across most of the country and in tribal areas in Michigan and should be able to do so in the Detroit region as well," Whitmer wrote in her order.
During the outbreak, the city has suffered major losses in some of its top funding sources, including gaming and income tax revenues and state revenue-sharing dollars. The closure of Detroit casinos alone, Mayor Mike Duggan has said, is costing the city about $600,000 in revenue per day.
Casino revenue through the end of June for MGM Grand, MotorCity and Greektown totaled $299.2 million, down 59.3% from the $735.4 million recorded for the first half of 2019.
MGM Grand is down 40% year-to-date to compared 2019 revenue; MotorCity down 41% Greektown 41%.
The casinos yielded $35.6 million in wagering taxes collected by the city through the first half of the year compared with the $87.5 million generated for the same period a year befin the first six months of 2019. That tax revenue is shared by the state and the city.
In 2019, the months of April, May and June yielded just shy of $44 million dollars for the city of Detroit.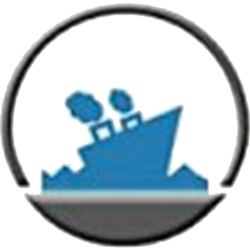 Latest posts by Staff Report
(see all)