Minnetta Gail Mayer Howland, age 85, of Rudyard, Michigan, died on July 9, 2020 in Sault Ste. Marie, Michigan. She was born on February 23, 1935 in Sault Ste. Marie, to Robert and Bernice (McKenzie) Kerr.

Gail married Louie Wilford Mayer on October 17, 1953 at St. Joseph Catholic Church in Rudyard. A lifelong area resident, Gail farmed all her life in Dryburg Michigan. She was an avid gardener, and enjoyed snowmobiling, horseback riding, fishing and playing softball. Gail and Louie owned Louie's Well Drilling from 1956 until retirement.

After Louie's passing, she was remarried to William Howland, in October 2005. They enjoyed fishing, camping and going to music festivals. They spent many winters in Brooksville, Florida, and she was able to garden and fish year-round.

Gail was a member of St Joseph Catholic Church, EUP tractor Association, and a previous member of Sault Silver Spurs and the Rudyard Rough Riders.

Gail is survived by her husband, William Howland of Rudyard and Brooksville, Florida; seven daughters, Bernice Langstaff of Rudyard, Beatrice (Bob) Magness of Canyon Lake, Texas, Betty (Louis) Litzner of St. Ignace, Michigan, Lettie (Marcel) White of Alanson, Michigan, Denise (Randy) Binger of Rudyard, Cathaleen (David) Nayback of Pickford, Michigan, and Jacquelyn (Ken) Rye of Rudyard; three sons, Robert (Kathy) Mayer of Grand Blanc, Michigan, Timmy (Betty) Mayer of Rudyard, and Louie John Mayer of Rudyard; stepsons, William Howland of Rudyard, and Mark (Alivia) Howland of Rudyard; brother, Robert "Bud" Kerr of Dafter, Michigan; sister, Elva Hutzler of Sault Ste. Marie; and over eighty grandchildren, great-grandchildren, and great-great-grandchildren.

Gail is preceded in death by her parents; first husband, Louie Wilford Mayer; son-in-law, Peter Langstaff; granddaughter, Rebecca Langstaff, and sister, Betty Bricker.

Visitation will be held on Tuesday, July 14, 2020 from 10-11 AM outside at her home next door to Catholic Church in Rudyard.

Mass of Christian Burial will be private for immediate family only and will be held on Tuesday, July 14, 2020 at 11 AM with Father Timothy Hruska celebrant.

Burial will be at Oaklawn Chapel Gardens in Bruce Township, Michigan, immediately following Mass and all family and friends are welcome.

In lieu of flowers, memorial contributions may be sent to St. Joseph Catholic Church of Rudyard, PO Box 150, Rudyard, MI 49780.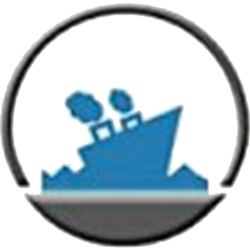 Latest posts by Staff Report
(see all)