Kenneth Leroy McKerchie, "Kenny", age 77, of Sault Ste. Marie, MI passed away peacefully on Tuesday, July 21st, 2020 surrounded by loved ones.
Kenny was born on Sugar Island June 15th, 1943 to Earl and Adeline (Aikens) McKerchie and was a member of the Sault Ste. Marie Tribe of Chippewa Indians. Kenny was retired from the Sault Tribe Housing Authority and was a lifetime lover of working on cars and enjoying time with family and friends.
Kenny was preceded in death by his parents: Earl and Adeline McKerchie, brother: Earl "JR" McKerchie, sister: Arlene McKerchie, and good friend and son-in-law: James "Jim" Sally. Kenny was also preceded in death by the love of his life: Nancy McKerchie, who passed away on the same date 18 years ago.
Kenny is survived by his siblings: Bernice Roberts, Clarence McKerchie, Loretta (Bob) Peterson, Carol (Bob) Lawrence, Michael McKerchie, Raymond (Sue) McKerchie, Russel (Linda) McKerchie, Irene (Jim) Sears, Beverly (Denny) Watson, and Daniel (Loris) McKerchie, children: Michelle (David) MacArthur, Melissa (Aaron Paulitch) Sally, Mary LaJoice, and Michael (Jessica) McKerchie, grandchildren: Adam (Kaitlyn) MacArthur, Keith MacArthur, Brian McKerchie, Jimmy Smith, Aaron LaJoice, Cheyenne LaJoice, Daniel Bowerman, Ethan Black, Ella Black, and Kenzey McKerchie, as well as many nieces and nephews. Kenny is also survived by his beloved special friend: Sharon Jaros.
Family will have a private viewing at C.S. Mulder Funeral Home and will welcome family and friends to a celebration of life on Saturday, July 25th from 2:00 pm to 4:00 pm at the Niigaanagiizik Cultural Building in Sault Ste. Marie. Family will hold a graveside service at a later date.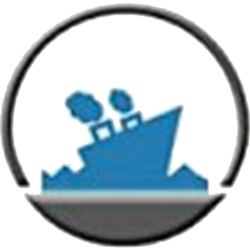 Latest posts by Staff Report
(see all)