James Marvin Wood, age 74, died on Sunday July 5, 2020 at War Memorial Hospital. His family, who were his life, were with him constantly during his extended illness. He was born on November 6, 1945, in Highland Park, Michigan, to James Mize and Victoria (Picard) Wood.

Jim grew up in Lincoln Park, Michigan, graduating from Lincoln Park High School. He married his high school sweetheart, Iris Schmitz, on August 22, 1964 in Dearborn Heights, Michigan. They raised five daughters in Wyandotte, Michigan, and Herron, Michigan, while Jim was on the police force in Wyandotte and served for 13 years. He was also a security guard for several years. After retirement in 1991, he opened two gift and craft stores in Alpena and Herron, Michigan. Retired for the second time, and moved to Kinross, Michigan where he went to work again as security at Soo Locks.

Jim loved to ride his Harley- Davidson and was a member of the Hogs Motorcycle Club and the Wyandotte Pistol Team. He is remembered for his amazing sense of humor.

Jim is survived by his wife of 55 years Iris Wood; daughters, Brenda (Ed) Merrow of Voluntown, Connecticut, Barb (Jon) Hampton of Kinross, Bridget (Wes) Klier of Sault Ste. Marie, Michigan, Becky (Kevin) Lomas of Monroe, Michigan, Beth (Jeremy Allen) Wood of Trenton, Michigan; grandchildren, Kaitlin (Andrew) Monahan, Lindsey (Steve Lathrop) Merrow, Jacob Merrow, Christopher Baranowski, Katrina Lomas, Kolton Lomas, Karissa Lomas, Michael Chontos, Marcus (Alyssa) Chontos, Destiny (Frank) Chontos, Caleb Klier, Hannah Klier, Joshua Klier, Isabella Allen; and great-grandchildren, Elijah Chontos, Skylar Chontos and Benjamin Monahan; sisters-in-law, Dorothy Kato and Vivian Lepage; He also had several nieces and nephews whom he loved.

Jim was preceded in death by his parents; sister, Marcia Knight; and brothers-in-law, Joe Kato and Ed LePage.

The family will be celebrating James' life with a private family gathering at a later date.

Memorials may be directed to Hospice of EUP 308 12th Ave or the Salvation Army 132 E. Spruce St., both in Sault Ste. Marie.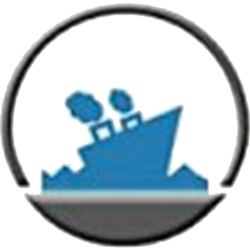 Latest posts by Staff Report
(see all)