Daniel Anthony Wightman, age 65, of Mackinac Island, Michigan, passed away on Monday morning, June 29, at McLaren Northern Michigan Hospital in Petoskey, Michigan. He was born in Petoskey on January 6, 1955 to Clarence and Esther (Pero) Wightman of Mackinac Island.
Daniel lived his life on the island and graduated from Mackinac Island High School. He married Kathleen Daneke at Ste. Anne's Catholic Church on June 18, 1983. He was very well known as he was the lineman for Edison Sault Electric and Cloverland Electric for 38 years and retired 2 years ago as foreman. He was on the fire department for 35 years, City Council 2 terms, and was one of the founding members of the Mackinac Island rescue boat with Sam Barnwell, Allen Burt, Stephanie McGreevy, Kevin Leach, Justin Wright, Joshua Smyth, Colton Fisher, and Cory Kaminen.
Daniel was a life member of Ste. Anne's Catholic Church and a member of Sault Tribe Chippewa Indians.
Danny will be sorely missed on the island, as he was a figure always seen daily with his work and contributing to the welfare of Mackinac.
Daniel is survived by his wife, Kathleen; 2 daughters, Danielle and Kevin Leach, of Mackinac Island, and Jennifer Wightman, of Hessel, MI; a sister, Janice Early, of Mackinac Island; sister-in-law, Kathy Wightman, of St. Ignace, MI; and 2 nieces and 2 nephews.
Daniel was preceded in death by his parents, and a brother David in 1990.
Graveside services will be held on Saturday, July 4 at 10:00 a.m. at Ste Anne's Cemetery with Father Tom Cavara officiating. Daniel will be taken to the island on the rescue boat on Friday afternoon.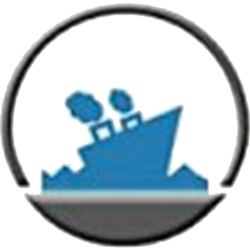 Latest posts by Staff Report
(see all)