Sault Ste. Marie, ON – The Northern Ontario Latin-Hispanic Association (NOLHA) would like to invite members of the community to join them in celebrating Hispanic-Latin American Heritage Month by purchasing a ticket for a special Latin-Hispanic food gift basket!
This Latin Heritage event is a fun and delicious way the community of Sault Ste. Marie can support NOLHA while also enjoying the different flavours from Latin-American and Spanish countries during Hispanic-Latin American Heritage Month in Canada which takes place from September 15 to October 15, 2020. The Latin Flavours Gift Basket has been specially designed to bring an authentic Latin flavor experience to the residents of Sault Ste. Marie.
"The main goal of the event is to showcase the flavors of Latin-Hispanic culture and all that NOLHA can offer to our local community. It's great because the community gets an opportunity to taste different food products from Latin-American and Hispanic culture in our community! The event will also act as a way to welcome Sault Ste. Marie's newly established business El Canasto Latin Market to our community and give us an opportunity to celebrate our culture in Northern Ontario and the Latin Hispanic community" says Sandra Mongui, Organizer & Founder/Chair of NOLHA.
Veronica Mejia, owner of El Canasto Latin Market will bring a variety of Latin-American products to Sault Ste. Marie and area giving residents access to purchase authentic products and enjoy a Latin-American experience. "This flavourful gift basket will showcase authentic and traditional products, taste the delight of the Latin flavors and bring a sense of unity between Latin Hispanic and all the cultures living in the beautiful City of Sault Ste. Marie and area. Also, I would like to thank NOLHA, Georgie's Shawarma, and Ermatinger Clergue National Historic Site for all their support" says Mejia.
Twenty percent (20%) of the proceeds from this event will go to NOLHA, as they work to provide Spanish classes for adults and children, Salsa dance classes, Spanish language translation services and workshops to promote awareness and understanding of Latin & Hispanic culture as well as to retain Latin and Hispanic immigrants in Northern Ontario.
Those that purchase the Latin Flavours Gift Basket can expect a decorated basket filled with seven authentic products from Central and South America, a recipe and MUCHO sabor!
Get your tickets now for the Latin Flavours Gift Basket from Eventbrite.ca. The baskets will be ready to pick up at the Ermatinger Clergue National Historic Site on September 25th and 26th, 2020 from 11:00 a.m. to 4:00 p.m.
About the El Canasto Latin Market
El Canasto Latin Market is a new established Latin food products online-business in Sault Ste. Marie that brings a variety of the best traditional packaged products from many countries of Latin America to the Sault Ste. Marie community and Ontario.
Veronica Mejia
Veronica is a driven entrepreneur and active member in the community. She arrived in Toronto, Canada in 2013 and moved to Sault Ste. Marie in 2019. She was born in Bogota, Colombia and was raised surrounded by her family, delicious food, and dancing Salsa and Merengue. Her education as a
Psychologist and her experience with families, adults, and children helped her to adapt to Canadian living as a Behaviour Analyst. A part of her personal interests includes volunteering in her local community! This has driven her to be part of NOHLA and serve the Latin and Spanish speaking people and be an active part of the wonderful Sault Ste. Marie community while also sharing with others her culture, language, and roots to all who want to know and enjoy the pleasures and the richness of the Latin culture.
Ermatinger Clergue National Historic Site
"The Ermatinger Old Stone House is restored to depict the domestic and professional life of Charles Oakes Ermatinger and other prominent residents and visitors of the House between 1808 and 1870. The Clergue Blockhouse was relocated to the Site in 1996 and served as the home of industrialist Francis Hector Clergue from 1894 – 1908.
The Ermatinger Clergue National Historic Site is situated close to neighbouring attractions including the Canadian Bush plane Heritage Centre, the Sault Ste. Marie Museum and the Art Gallery of Algoma.
We wish to acknowledge that we are in Robinson-Huron Treaty territory and that the land on which we are gathered is the traditional territory of the Anishnaabe, specifically the Garden River and Batchewana First Nations, as well as the Métis People." Kathryn Fisher, Curator About Northern Ontario Latin-Hispanic Association (NOLHA)
The Northern Ontario Latin-Hispanic Association is a non-profit organization dedicated to promoting and celebrating Latin/Hispanic culture and heritage in Sault Ste. Marie. The Association strives to enhance
cultural awareness by sharing ideas and providing experiences to further the understanding of Latin/Hispanic culture. The organization also promotes racial harmony among the greater community through the exposure of diverse educational, cultural, social and artistic events.
Event Details
Date: September 25 & 26, 2020 |11:00 a.m. – 4:00 p.m.
Where: Ermatinger Clergue National Historic Site
800 Bay Street Sault Sainte Marie, Ontario P6A 3G4
Tickets: $40/person
Purchase tickets now:
https://www.eventbrite.ca/e/latin-hispanic-gift-basket-in-sault-ste-marie-tickets-110146328634
Contact: elcanastolatinmarket@gmail.com or nolhacan@gmail.com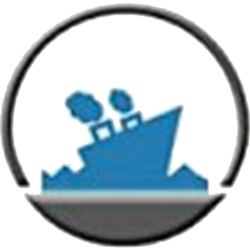 Latest posts by Staff Report
(see all)