I love writing letters and receiving letters in the mail. But it seems that it has turned out to be a lost art of sorts. With technology, people find it easier to email, call, text, and use social media to stay in touch with others, and to me, that seems so impersonal.
My mom recently passed away, and it hurts knowing I will never receive another letter from her with her cute self-portraits of herself that never failed to make me smile. She always had the back of the envelope sealed tight with a sticker or two, and in later years, her hand-writing became a little shaky, but that wasn't important to me. Whenever I went to my mailbox and found a letter from my mom, I would excitedly open it to read her latest news. In her last years, she didn't get out much, but she would tell me what she had been doing and what the weather was like where she lived. Somewhere in the letter, she would apologize for her shakiness because she didn't think I would be able to read what she had written. When I would write back to her, I would assure her that she had the best penmanship ever, and especially for someone in her 90's. I know that made her smile.
I loved writing letters to my mom. When I went to the post office to get stamps, I would always get a variety that usually consisted of flowers, nature, and animals to name just a few. That way, she would get a different stamp on each letter, that I would mail to her. I would decorate the outside of the envelope and make it as colorful as I could. I called those decorated envelopes my "happy mail." It made me happy decorating them, and I know it always made my mom smile because she told me so in her next letter.
If a person would stop and think about how going to their mailbox and finding "happy mail" would make them smile and cheer them up, then I would think everyone would want to participate, not only in getting letters but giving letters also. Sure it may take a little longer than connecting through technology, but when you stop and think of the benefits of making someone smile and feel loved because you took the time to write to them, then it is time worth spending.
Personally, it helps me to de-stress when I write a letter to a friend or loved one. It's fun picking out the stationery or card and the different colored pens to use. And decorating the envelopes is so much fun. It's a chance to use your vivid imagination, and it's a form of art, and art brings pleasure.
But the best thing about getting a letter in the mail is that you can keep it and read it as many times as you want. I have my mom's letters, tied up in bundles with pretty ribbons, and they are in decorated hat boxes. I have many letters to reread if I so choose, and I will when the time is right. I long to have my mom with me still, but that's the selfish part of me, because I know she is in Heaven with a new spiritual body without pain. And yet no matter how old I get, I know that there will always be a part of me that will still want my mom here with me.
The thing is she is with me, not only in my heart forever, but in her written letters. I can't tell you how comforting that is and how blessed I feel for having those bundles of letters, to look at and to remember her by. And the next time I feel lonely or unloved, all I have to do is open one of her letters and read it. In every letter, she always told me how much I meant to her and how much she loved me. That, to me, is a precious and priceless gift.
The next time you think of calling or texting a loved one, think about how much they would enjoy a letter from you instead. And isn't that what is most important in life, connecting to loved ones in a personal way? That is what is in a letter.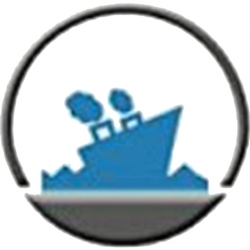 Latest posts by Laurie Davis
(see all)