So far, bridge traffic has been cut in half on a year-to-year basis with commercial trucks and commuter traffic making up the vast majority of crossings last month.
Year-to-date, 264,811 vehicles crossed the Sault Ste. Marie International Bridge, a sharp drop of 57.2 per cent from last year.
Traffic crossing the international bridge was very low last month, due largely to COVID-19 restrictions on non-essential travel.
Only 11,207 vehicles crossed the international bridge one-way in the month of June 2020, a colossal decrease from June 2019's 1115,741 crossings. This marks a decline of 91.2 per cent from the year previous.
The majority of traffic consisted of commercial trucks and commuter fares, while the lowest number of crossings was made up of cars pulling trailers.
Here's the breakdown of traffic stats for the month of June:
Full-fare passengers: 972, or 8.7 per cent, of crossings
Commuter fares: 4,256, or 38.0 per cent, of crossings
Car-pulling trailers: 180, or 1.6 per cent, of crossings
Commercial trucks: 5,799, or 51.7 per cent, of crossings
A non-essential ban was implemented by the Canadian government on visits to Canada by U.S. travellers on March 16. It was recently extended to July 31.
Canada Border Services Agency says foreign nationals trying to enter Canada from the United States must prove they:
are travelling for a non-discretionary (essential) purpose or are only transiting or are an immediate family member
are not presenting signs or symptoms of COVID-19
have a plan to quarantine for 14 days, unless exempted
Exceptions may be made for diplomats, air crew and immediate family members of Canadian citizens, as well as some caregivers, seasonal workers and international students.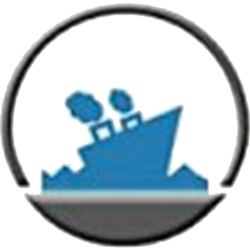 Latest posts by Staff Report
(see all)