Thomas Merle "Tuck" "Coop" "Bumpa" McLeod, age 86, of Cedarville, Michigan, died on June 14, 2020 at Cedar Cove Assisted Living. He was born on May 14, 1934, in Sault Ste. Marie, Michigan, to Lyle William and Margaret Mary (Mertaugh) McLeod.
Tuck grew up in Hessel and attended the Hessel School House. He graduated from Cedarville High School with the class of 1952. After High School, he joined the United States Army and served during the Korean conflict. Tuck met Carol Ann Behm and they married on March 29, 1961 and they started their family. He worked at Valenite Metals in Detroit, Michigan, and they added to their family before they moved to California around 1970. Shortly after moving they bought horses and went on De Anza Trail from Riverside to San Diego For the next several years, Tuck worked as the superintendent of Valron Metals. Tuck and his family moved back to the Upper Peninsula in 1977, where he started and ran Mackinaw Tool and Die. In 1982, he sold the business and retired. Following his retirement, they then moved to Boyne City, Michigan, and he was a real estate agent for 6 years. The moved to Manistique and they owned Beach Comber Motel. In 2000, he moved back to Cedarville Area to live out his glory days.
Tuck attended the Our Lady of the Snows Catholic Church in Hessel and was a member the air sled club in Cedarville.
Tuck enjoyed hunting with the boys and fishing. He was an excellent carpenter and an avid storyteller and prankster. He loved to spend time with his best buddy Steve Tassier. When he was young, he enjoyed spending time with his uncle EJ Mertaugh while they worked on a Chris-Crafts.
Tuck was survived by his daughter, Sherri (George) Huff of Hessel, Michigan; sons, Patrick William (Josephine) McLeod of Oakland Township, Michigan and Shawn (Shawn Marie) McLeod of Boyne City, Michigan; grandchildren, April (Norman) Brood, Thomas Huff, Jordan (Olivia) Huff, Nicholas McLeod, Francesca McLeod, William McLeod, Sophia McLeod, Adam (Katelynn) McLeod, Samantha (Matt) Hansen, Sidney (Zack Hancock) McLeod, Jakob McLeod, and Lukas McLeod; great-grandchildren, Jurrien, Octavia, Asher, Miles, and Madalyn; special friend, Joanne Smith of St. Ignace; sisters, Adrian Smith of Pickford, Michigan, Maryana Carr of Cedarville, Angela (Jack) Porco of Canada; and sister-in-law, Marilyn McLeod of Hessel.
Tuck was preceded in death by his brothers, William McLeod, Frances "Geet" Mcleod, Michael McLeod; sister, Janey McLeod; brothers-in-law, Jay Smith and Ernest "Bud" Carr; and his best friend, Steve Tassier.
A memorial gathering will be held on Friday, June 26, 2020 from 12:00 Noon to 1:00 PM at Our Lady of the Snows Catholic Church in Hessel. Memorial Mass will follow at 1:00 PM. Father Joes Cherian will be officiating.
Internment will be at Cedar Cemetery, in Cedarville.
Memorial contributions may be made to Cedar Cove Assisted Living, 266 Mary L. Street., Cedarville, MI 49719.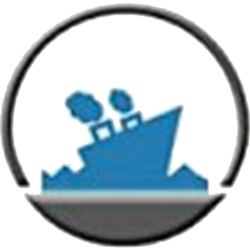 Latest posts by Staff Report
(see all)