Robert F. Belonga, age 86, of St. Ignace, Michigan, died on Friday, June 19, 2020, at Evergreen Living Center in St. Ignace after a valiant battle with dementia. Robert was born in St. Ignace on November 7, 1933, to Frances and Elsie (Sorenson) Belonga. He was the oldest of eight children.
Bob graduated from La Salle High School in 1951. He married his high school sweetheart, Ann MacDonald on September 5, 1953, at St. Ignatius Loyola Catholic Church. Bob entered the U.S. Army on January 5, 1954, and served for two years, 11 months of which he served overseas. Bob founded Belonga Plumbing and Heating and was the first licensed plumber in Mackinac County.
Bob was very active in the community. He was a longtime member of the St. Ignace Lions Club, a 25 year member of the St. Ignace Fire Department where he started the St. Ignace Ambulance Service under the Fire Department. Bob was a member of the Coast Guard Auxiliary for 37 years. He was an active member of VFW Post #5114 for many years and was active in the Centennial and Black Gown Tree. He served on the State Plumbing Board and Plumbing Association. Doug was a lifetime member of the St. Ignatius Loyola Catholic Church and of the Knights of Columbus. Whatever was going on in St. Ignace, Bob was an active member and he will be sorely missed by all who knew him.
Bob is survived by his wife, Ann; sons, William "Billy" Belonga of St. Ignace and James (Corina) Belonga of Raleigh, North Carolina; daughters, Sherry Ann Kizer of Casselberry, Florida, and Catherine Fenlon of Lake Leelanau, Michigan; brothers, Larry (Linda) Belonga of St. Ignace, and Eugene Belonga of Tacoma, Washington; sister, Nancy Fuser of St. Ignace; 11 grandchildren; and 10 great grandchildren.
Bob is preceded in death by his parents; daughter, Lisa Mary; and siblings Jack Belonga, Kenneth Belonga, Molly Chartrand, and Sally Benjamin.
Visitation will be held on Wednesday, June 24th from 6-8pm at Dodson Funeral Cremation Burial Services, 240 McCann St., St. Ignace, followed by a family gathering at Billy Belonga's home on McCann Street. A private Mass of Christian Burial will be held Thursday, June 25th at noon at the St. Ignatius Loyola Catholic Church with Father Frank Ricca officiating. Bob will be buried in the St. Ignatius Cemetery. His pallbearers will be his grandsons.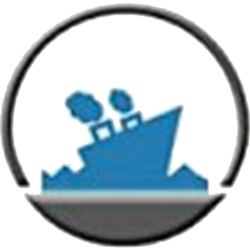 Latest posts by Staff Report
(see all)