Richard Vincent Dietrich, age 96, was born on February 7, 1924 in LaFargeville, NY. Parents: Roy Eugene Dietrich and Mida Amy Vincent, who hoped he would become a minister, a professional musician, or a businessman.
Dick grew up in northern New York State first in Watertown then in Hammond. He graduated from Hammond High School, and he entered Colgate College in 1942 but left after his freshman year to enlist. He served with the U.S. Air Corps in the South Pacific during the War. He returned to New York to marry Frances Elizabeth Smith of Hammond. He then earned an MS (1950) and PhD (1951) in Geology (Petrology) from Yale University.
Dick began teaching at Virginia Polytechnic Institute in 1951, taking leave to serve as Fulbright Research Professor at the University of Oslo (Norway). He was Associate Dean of Arts and Sciences at Virginia Tech when he left to become Dean of Arts and Sciences at Central Michigan University in 1969, and he remained there, first in the Dean's office and then teaching geology until he retired in 1986.
Dick authored and co-authored over 200 publications, including more than 20 books, four of which were translated – one each into German, Japanese, Malaysian, and Russian. These included geology and mineralogy textbooks and popular books for the general public, including Geology and Virginia, Gems, Granites, and Gravels, and Stones. After retirement, he and Frances traveled extensively worldwide.
Dick was a gifted musician, who experimented with several instruments and directed church choirs in his thirties and again in his nineties. He was an avid birdwatcher, who created and maintained the websites, "Birds of Mackinac County" and "Birds of Isabella County." These were only two of a series of websites he created in his later years, including the popular "Gem Rocks" and "Mimetoliths," a term he coined.
Intellectually curious to the end of his life, he finished a monograph on various petroglyphs found near Gros Cap, Michigan, just four days before he died on June 8 at his home overlooking his bird feeders, wren house, and Lake Michigan outside of St. Ignace.
Predeceasing him was his beloved wife of over 60 years, Frances. He is survived by his children, Rick, a minister, married to Robin, Staunton, VA; Kurt, a musician, married to Maria, Ripon, WI; and Krista, a business-owner, married to Bob, St. Ignace, MI. Also, four grandchildren: Christopher Dietrich, Nathanael Dietrich, Erik Dietrich, and Paul Dietrich; and one great-grandchild: Emiliano Dietrich-Jiménez.
Family services – in LaFargeville and North Hammond (NY) – will be at a later date. Memorials may be made to the American Cancer Society or a charity of choice.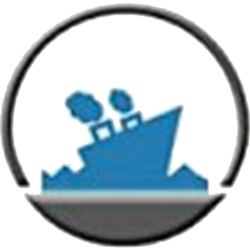 Latest posts by Staff Report
(see all)