NASCAR said Thursday its investigation into the discovery of a noose in a Talladega Superspeedway garage stall did not reveal information about how it was placed there or who was responsible.
"I know we like to have complete resolution here and have all the answers," Phelps said. "Based on all the video and photographic evidence and all the interviews, we were not able to determine who crafted the noose. I know that's unfulfilling. I wish there was more we could do, but we can't, so we've drawn this matter to a close."
For the first time Thursday, NASCAR released a photograph of the noose, which was hanging from the stall used by Black driver Bubba Wallace and the Richard Petty Motorsports team last weekend. The FBI determined that a hate crime had not been committed in relation to the noose, and said it had been in the stall since the NASCAR series visited the track last October.
NASCAR president Steve Phelps said the organization continued its investigation of the incident after the conclusion of the FBI investigation. Phelps said sweeps of every track in the Cup Series were conducted as part of the NASCAR investigation. That included 29 speedways and 1,684 garage stalls, and Phelps said 11 pull-down ropes with knot ties had been found, but the only one fashioned like a noose was in the Talladega garage.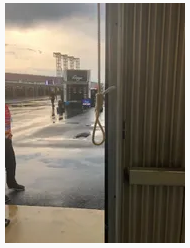 After Sunday's discovery of the noose, Phelps used the term "heinous act" to describe the situation, implying that it had been placed in Wallace's stall as an act of intimidation. Phelps said Thursday he should have used "alleged" in his comments.
"The noose was real, as was our concern for Bubba," Phelps said. "Upon learning of and seeing the noose, our initial reaction was to protect our driver. We're living in a highly charged and emotional time. What we saw was a symbol of hate and was only present in one area of the garage, and that was of the 43 car of Bubba Wallace."
After NASCAR announced two weeks ago a ban on Confederate flags at its tracks, there were protests by flag supporters Sunday at Talladega, adding to tension Monday as drivers and teams gathered at the track for the rescheduled GEICO 500, which was rained out Sunday.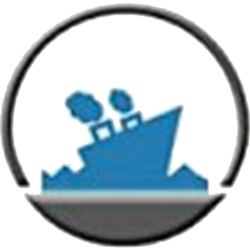 Latest posts by Staff Report
(see all)