Ten weeks after Governor Gretchen Whitmer imposed the strictest limitations in the nation to combat the spread of COVID-19, she suddenly moved Monday to lift some of the most significant restrictions, lifting a ban on travel, authorizing outdoor gatherings of up to 100 people and allowing offices, restaurants, bars and retailers to reopen to at least partial in-person business.
The move placed all eight regions of the state into Phase 4 of her restart plan and rescinded Ms. Whitmer's most recent stay-at-home order that lasted through June 12.
Some of the changes in Executive Order 2020-110 were effective immediately while others will take effect in the next week. Ms. Whitmer further said she intends later this week to move Regions 6 and 8, which cover the Upper Peninsula and 17 counties in the northern Lower Peninsula, to Phase 5, which would likely mean the lifting of nearly all restrictions. Additionally, Ms. Whitmer said her goal is to move the entire state to Phase 5 by July 4.
"The data has shown that we're ready to carefully move our state into this next phase," Ms. Whitmer said at a news briefing. "We need to continue following the data, especially in the Grand Rapids region, but if the current trajectory continues, I anticipate in the next few weeks we'll be able to announce the rest of the state moving into Phase 5. No one wants to move backwards, but if we see a spike coming, we may have to."
In a major change, Ms. Whitmer's order now lists the operations that must remain closed, instead of past orders that had listed only those that could reopen.
Another major action: The governor authorized day camps for children to open just days before most schools wrap up their school year. Many day camps already have canceled for the summer or moved their camps online, so it is not clear how many will be able to ramp up in time.
Activities will open as follows:
Outdoor social gatherings of up to 100 people can resume immediately as long as those not part of the same household maintain six feet between each other. Indoor social gatherings involving more than one household remain limited to 10 people.
Workers in office settings may return to their offices immediately though the order says any work capable of being performed remotely from their home must be performed remotely.
Outdoor parks and recreational facilities can reopen immediately with certain protections.
June 4: Retailers. Six days ago, they were cleared to have customers shop in person by appointment only in Lower Michigan. Regions 6 and 8 were cleared to reopen prior to then. They will have to limit the number of customers in their stores to assure at least six feet of distance between patrons.
June 8: Restaurants, bars, libraries, museums and swimming pools. Restaurants and bars must adhere to the terms of Executive Order 2020-97 that limits their capacity to 50 percent of normal seating. Swimming pools must limit capacity to 50 percent of bather capacity limits.
June 15: Retailers selling products subject to the state's bottle return law must again begin processing bottle returns. Retailers can limit patrons to a $25 per person per day limit, establish special or limited hours for their bottle return facilities, periodically close those facilities for cleaning and supply management as needed and must limit the volume of weekly returned containers to no more than 140 percent of their average weekly collection volume in April and May 2019.
"Michiganders are no longer required to stay home," the order declares.
Several venues will remain closed: stadiums, performance venues, theaters, gym/fitness centers, hair salons and barbers, spas, casinos and bowling alleys. Ms. Whitmer did clear outdoor fitness classes, athletic practices, training sessions or games – with six feet of social distancing between each participant, coach and spectator – to resume.
It appears Ms. Whitmer's goal is to reopen many, maybe most of the remaining closed venues, by July 4, though she also has said football fans should not anticipate having full stadiums in the fall.
Monday's dramatic changes come after almost two months of complaints from Republicans that Ms. Whitmer's orders went too far. The governor has said she issued the orders to cut the rate of growth in new COVID-19 cases, first to prevent the overrunning of hospitals and then to reduce the chance of a second wave of new cases and reiterated Monday that her actions have worked. Last Friday, Macomb County Executive Mark Hackel, a centrist Democrat, called for Ms. Whitmer to reopen the state's economy.
"We're taking a big step forward today," Ms. Whitmer said. "It's undeniable."
One of the continuing closures that has caused angst are barbers and salons.
The state is locked in a legal battle with an Owosso barber who has remained open despite the order, and there's no shortage of people clamoring for a haircut after 10 weeks.
"If you're like me, you need a haircut desperately, a couple more weeks of this, and we may be back in a place where we're able to do that safely," she said.
The Safe Salons for Michigan coalition criticized Ms. Whitmer for keeping them shuttered.
"We are extremely frustrated by Governor Whitmer's decision to open most of Michigan's economy while keeping salons and barber shops closed," said Mike Sarafa of the Alline Group and Kevin Lent of BAMF X2, speaking on behalf of the group in a statement. "Last week, the Safe Salons for Michigan coalition presented Governor Whitmer with our 8-pillar plan for reopening safely. Despite our comprehensive plan, including state-of-the-art sanitary and procedural measures to keep our employees and clients safe, the governor is keeping us closed. Not only is this gutting the salon industry, but we are also losing business to neighboring states every day."
Ms. Whitmer urged all those reopening to go over the orders she has issued regarding safe operations to protect their workers she issued earlier.
Retailers, restaurants and bars battered by the closures – restaurants and bars have been closed to in-person dining since March 16 – praised the news.
"Michigan's beleaguered hospitality industry welcomes Governor Whitmer's announcement today to reopen restaurants statewide," said Justin Winslow, president and CEO of the Michigan Restaurant and Lodging Association. "Our northern Michigan restaurants set a tremendous example for the rest of the state that this industry is capable of operating in challenging times while ensuring the safety of guests and workers alike. While today is an important milestone for the restaurant industry, this is just the beginning of our important work of keeping restaurants open, helping them survive so that one day soon they may thrive."
When Ms. Whitmer allowed retailers outside of northern Michigan to reopen May 26 for in-person customers by appointment only, the Michigan Retailers Association expressed dismay that she held off until after the Memorial Day weekend. Monday, Bill Hallan, president and CEO of the association, credited northern Michigan retailers for paving the way for other retailers to open more broadly.
"We are pleased that Governor Whitmer is allowing retailers to open their doors to customers again. Retailers in northern Michigan proved it could be done safely and now the rest of Michigan's retailers are being given that chance," he said in a statement. "Retailers were worried shoppers may be hesitant to venture out, but Memorial Day weekend in northern Michigan quickly revealed there is a pent-up demand. Many retailers all over the state said they've been busy with appointments and filling orders the past week, so we hope this broader opening allows more stability as stores recover from the shutdown."
The Michigan Environmental Council and the Michigan League of Conservation Voters lauded the return of bottle return processing in two weeks.
Ms. Whitmer closed bottled returns to protect retail workers, and many millions of dollars worth of returns are believed to have piled up in people's homes.
"We applaud the governor for continuing her deliberate and safety-based approach to reopening Michigan's economy during the continued COVID-19 pandemic," said Sean Hammond, policy director of Michigan Environmental Council, in a statement. "It's time to let Michiganders return their bottles and cans in a safe manner to minimize contact. Allowing these low-risk returns to resume allows us to start addressing the backlog in the deposit system and resupplying our recycling markets with this high-quality material."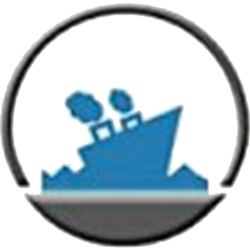 Latest posts by Staff Report
(see all)