Joseph Marvin "Joe" Menard, aged 84, of Sugar Island, Mich., passed away on June 7, 2020, at his home. Joe was born in Sault Ste. Marie, Mich., on Oct. 30, 1935, to the late Louis and Rose (nee Moyette) Menard.
He served in the United States Marine Corps during the Korean War. Joe married Rose Marie Handziak on April 30, 1960.
He worked as a dredge man, as well as on the maintenance crew with the Mackinaw Bridge Authority and retired from the Michigan Department of Natural Resources Waterways Commission. He also owned and operated an excavation company on Sugar Island.
He was a member of the Sault Ste. Marie Tribe of Chippewa Indians, American Legion Post 3, VFW Post 3676, Loyal Order of Moose Lodge 717, and the Michigan Fiddlers Association.
Joe was appointed as the first fire chief on Sugar Island and was one of the original members of the Sugar Island Zoning Committee. He was instrumental in creation of the Sugar Island Fire and Ambulance Corps as well as construction of the island's fire hall and community center and the initiative to clear and build the "Emergency Road Project," now known as South Brassar Road. He was also a founding member of the annual Sugar Island Music Festival, assisted with the building and opening of the Newberry Logging Museum and multiple music festivals across the Upper Peninsula. Joe was a charter member of the Sugar Island Historical Society. He was also the last of the original Sugar Island Boys band, the highlight of his musical career was receiving and invitation and participating in representing Michigan's eastern Upper Peninsula for ethnic music at the Smithsonian Institute in Washington, D.C.
Joe worked with John Mastaw in creating a clearing for the Sugar Island Township Park on the north end of the island.
Joe is survived by his wife of 60 years; children, Jody Menard of Sault Ste. Marie, Randy (Melinda) Menard of Dafter, Mich., and Burt (Tanya) Menard of Sugar Island; nine grandchildren; 17 great-grandchildren; and a sister, Marlene McDerrmott of Philadelphia, Pa.
He was preceded in death by his parents; a son, Raul Menard; brothers, Hector Menard, Gerald Menard and John "Chum" Menard; and brother-in-law, William "Mac" McDerrmott.
A celebration of his life is scheduled at noon on July 11, 2020, at the Niigaanagiizhik Ceremonial Building at 11 Ice Circle in Sault Ste. Marie. Burial will take place at a later date on Sugar Island.
The family is grateful to Hospice of the EUP and his godchildren Robert "Buck" Menard and Bernard "Bunzie" Germain.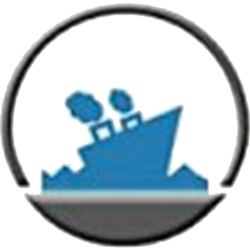 Latest posts by Staff Report
(see all)