Harold M. Radtke, a life-long resident of Sault Ste. Marie passed away on May 21, 2020, at War Memorial Hospital.
He was born in the Soo on June 17, 1932, to Max and Ada Radtke. Following school years, he served in the US Army from January 11, 1955, through January 10, 1957. After proudly serving his country, he embarked on what would turn out to be the career he loved – sailing on the Great Lakes. Seventeen freighters (in the old Pittsburg Steamship and Great Lake Fleet lines) spanned his 37 years career. Harold was the subject of in-depth articles in the Soo's The Evening News and was more than happy to share stories of his interesting life as a seaman on the massive freighters.
Until no longer able, he was an active member of the American Legion Post 3 and was always there helping in projects that directly benefitted the Soo community. Harold was a member of the Holy Name of Mary Catholic Church.
He had many close family and friends. Harold enjoyed a full life throughout the years on and off the Lakes. And whether it was hunting, fishing, going out dancing on weekends, playing smear and cribbage, or going out to the casino, a good time was never far away. Once Harold retired, he enjoyed having special companions (his furry friends Tyson and Snickers). If you were fortunate to be his friend, you were truly blessed.
He was preceded in death by his parents, and brothers-in-law Robert Schulz and Karl Haltug. He is survived by his brother Richard (wife Judith) of Sheridan, WY, and sisters Shirley Schulz of Jackson, MI, and Geraldine Haltug of Menominee, MI. He is also survived by his loving nephews and nieces, grand-nephews and nieces, and their families. His many dear friends will also miss him. Harold's family is especially grateful to Michael and Daretha Yeadon, who were always there with love and support.
The service will be held on Monday, July 27, 2020, at 1:00 pm at Oakland Chapel, 15264 S. M-129. Following the service, a Celebration of Harold's Life will be at the Elks Club.
In lieu of flowers, donations can be made in Harold's memory to either the American Legion Post 3 or the Sault Ste. Marie Humane Society.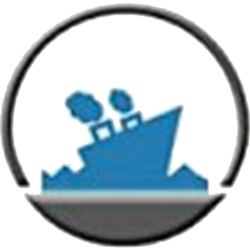 Latest posts by Staff Report
(see all)