Doris Eileen (Ford) Christie, age 88, of Cedarville, Michigan, died on June 1, 2020 at her home surrounded by her husband and daughters. She was born on November 27, 1931 in Firebrick, Kentucky to William L. and Elta V. (Reedy) Ford. She was the eldest of seven children.
Doris lived her young childhood in Kentucky and Ohio, until her family moved to Michigan when she was a teenager. She attended Ecorse High School and was actively involved in athletics and was a member of the girls' basketball, softball, and cheerleading teams. In ninth grade, she met the love of her life Robert L. Christie. Doris needed a pencil and Bob immediately jumped up and offered her one. What followed from that moment was a seventy-year love affair.
Shortly after high school graduation, Bob was stationed in Glendale, Arizona, as a member of the United States Airforce National Guard. Doris and Bob's mother, Dorothy, drove across the country in a 1936 Ford, so that the young couple could be joined in holy matrimony on June 15, 1951, at Luke Airforce Base. Doris was told at a young age that she would not be able to have children, but when they returned to Michigan, they brought with them their beautiful daughter Renee.
Doris and Bob lived in Ecorse and Detroit, Michigan before settling in Trenton, Michigan, for fifty-five years. They had four more children, three daughters and one son: Robin, Bob Jr., Joan, and Judy. Doris's family was her pride and joy. She had the unique ability to connect with each of her children in her own individual way. She was truly one of a kind.
After being a homemaker for 20 years, Doris decided to pursue a new career in real estate. She excelled in sales due to her love of people, enjoying their stories. She was recognized as one of the top saleswomen time and time again in the Downriver area.
Doris was passionate about many things, but her husband Bob was at the top of the list. She loved spending time with her family, especially her grandchildren. She enjoyed family dinners on Sundays, going to the beach, boating, fishing, reading, singing, dancing, and watching the wildlife in her yard. She also would never turn down a good cup of coffee.
She loved spending summers at the family cabin on Hill Island. Bob's family built the cabin in 1957 and in the summer of 2018, Bob and Doris made it their permanent residence. When family came to visit, Doris always expressed how much she "loves" living up here.
Doris's favorite saying was, "Thank-you God, for another beautiful day. Let us enjoy it to the fullest, Amen, Amen." Those words will forever hold a special place in our hearts. We love and miss you Mom.
Doris is survived by her husband Bob Christie Sr.; daughters; Renee (Michael) Barath of Farmington Hills, Michigan, Robin (Bill) Batherson of New Orleans, Louisiana, Joan (Jim) Sclater of Trenton, Michigan, and Judy Christie of Plymouth, Michigan; grandchildren; Rachel, Alan, Jillian, Ian, Jacob, and Kali; great-grandchildren, Aiden and Klaytin; sisters; Linda Hall of Monroe, Michigan and Barbara (Joe) Vereb of Howell, Michigan; and sister-in-law; Betty Lucas also of Cedarville.
She is preceded in death by her parents; son, Bob Jr.; sisters, Ruby Goodman and Wilma Mancos; brothers, Marion Ford and Douglas Ford; and brothers-in-law, Brud Lucas and Bob Hall.
A private family burial was held on June 4th, 2020.
Burial took place at Cedar Cemetery, in Cedarville, Michigan.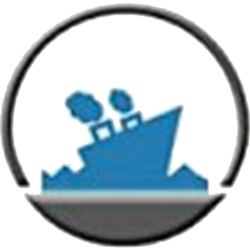 Latest posts by Staff Report
(see all)