Alfred A. "Fred" O'Rourke, age 71, of St. Ignace, Michigan, died following a prolonged illness on June 23, 2020. He was born January 12, 1949 in Sault Ste. Marie, Michigan, to Clyde Robert and Yvonne Joan (Goudreau) O'Rourke.
Fred attended elementary school at the Ursuline Academy and graduated from LaSalle High School in 1967. He entered the United States Army and served during the Vietnam War. He was humble in his achievements and service to his country. Fred met Jeanette Steiner and they married 48 years ago on October 30, 1971. They lived in Alpena, Michigan, before moving back to the St. Ignace area, when Fred took a job with the Michigan Department of Transportation on the Bridge, Forestry, and snowplow crews. He also worked for the Sault Tribe for several years. They made their home at Pte. Aux Chenes for the last 42 years.
Fred was a member of the Sault Ste. Marie Tribe of Chippewa Indians, St. Ignatius Loyola Catholic Church, and Immaculate Conception Churches.
Fred spent his entire life enjoying the outdoors. He loved fishing, hunting, trees, gardening, camping, and more fishing. He loved sharing that love with his family, especially his grandson Waylon.
Fred was the loving husband of wife, Jeanette who survives him. He was the proud father of daughter, Angie O'Rourke Gillmore and grandson, Waylon Gillmore as they survive him.
Fred is one of eight children in the O'Rourke family, His surviving siblings are Kathleen (Eugene) Sweeny of Northport, FL, Dan (Carol) O'Rourke of Oneida, WI, Tom "Clem" (Lynn) O'Rourke of Fowler, MI, Tim (Barb) O'Rourke of Dyer, IN, Bill (Karen) O'Rourke of Bellevue, MI, Rose (Eban) Mackey of Marshall, MI, and Clyde (Beth) O'Rourke of St. Ignace, MI. He will also be remembered by the Steiner family, Wayne (Karen) Janice (Paul Neelis), Dean (Laurie), and Glen. and by a wonderful group of nieces and nephews.
Fred was preceded in death by his parents.
A private Family Service will be held on July 10, 2020.
Internment will be at St. Ignatius Catholic Cemetery, in St. Ignace.
Memorials contributions may be made to Immaculate Conception Church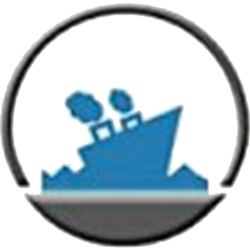 Latest posts by Staff Report
(see all)