William Edward "Bill" Griggs, age 85, of Sault Ste. Marie, Michigan, died April 29, 2020, at home. He was born May 8, 1934, in Sault Ste. Marie to Albert Edward Griggs and Emma Patricia (Holmes) Griggs.
Bill lived most of his life in the Sault Ste. Marie and Kinross areas, most recently "The Pines" was his home. He graduated from Sault Area Schools and then served in the United States Army Air Force during the Korean War. After his military service, he worked various jobs until he started driving semi for United Parcel Service. He retired from UPS in 1995 after 30 years of service. Bill was married to Dolores Mae "Dee" Lueskow for 46 years until her death in 2008.
Bill was a member of the VFW, DAV, American Legion, Moose Lodge and Elks Lodge.
Bill enjoyed playing the harmonica, fishing, playing Uno, and going to the casino.
Bill is survived by Delores' family, step-son, Michael Webber of Kincheloe, Michigan; daughter-in-law, Mary Webber of Milwaukee, Wisconsin; grandchildren, La Shawn (David) Doyle and Nathan Webber; brother-in-law, Doug (Mary) Lueskow on Menominee, Michigan, and his companion for the past eleven years, Geraldine Carnaham and her family. He also leaves behind numerous great grandchildren, great great grandchildren, nieces, nephews, cousins, and friends.
Bill was preceded in death by his wife, Dolores; stepsons, Richard Webber and David Webber Sr. sisters-in-law, Sylvia Endland and Virginia Wisegerber; step grandson, David Webber Jr.; and brothers, John D. Griggs, Thomas Griggs, and James Griggs.
A Memorial Service will be held at a later date.
Inurnment will be in Kinross Township Lakeview Cemetery.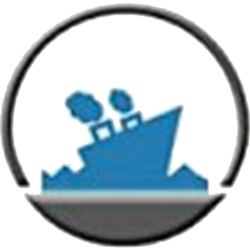 Latest posts by Staff Report
(see all)