LANSING —  A dramatic standoff between Democratic Gov. Gretchen Whitmer and Republican lawmakers over her emergency powers during the coronavirus pandemic appears headed to the courts after a dizzying day at the Michigan Capitol. 
Late Thursday, Whitmer signed new declarations extending Michigan's state of emergency until May 28, and continued the closure of bars, casinos and restaurant dining rooms through that same date.
The actions came shortly after the GOP-led Legislature denied her request to extend an expiring emergency declaration and authorized legal action to challenge the governor's authority.
The marathon day began with another protest at the Capitol over Whitmer's stay-at-home orders, including some militia members who carried long guns.
They sided with Republican lawmakers, who contend Whitmer has abused her powers by refusing legislative input on plans to reopen the economy. The Legislature will take Whitmer to court "if she does not recognize the end of the emergency declaration" under a 1976 law, said Senate Majority Leader Mike Shirkey. 
"We can no longer allow one person to make decisions for 10 million people," Shirkey, R-Clarklake, said in a floor speech concluding a nine-hour session.
"Citizens count on a government structure of checks and balances. The Legislature is the voice of the people and we must have a seat at the table to ensure the concerns of our constituents are considered as part of every decision-making process."
Democrats blasted the action as political theater because a 1945 law appears to give the governor authority to continue emergency action without legislative approval. 
Whitmer accused Republicans of "putting their heads in the sand" and "putting more lives and livelihoods at risk."
"We remain in a state of emergency," Whitmer said in a virtual town hall on mid-Michigan television stations. "That is a fact. For anyone to declare, 'Mission accomplished,' means that they're turning a blind eye to the fact that over 600 people have died in the last 72 hours."
Both chambers approved legislation that would extend some of the individual orders Whitmer has issued amid the crisis — but not her stay-at-home order set to last through May 15, nor an order prohibiting "non-essential" medical procedures during the pandemic.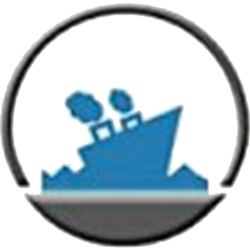 Latest posts by Staff Report
(see all)