Max F. Metro, age 70, of Sault Ste. Marie, Michigan, passed away unexpectedly on May 16, 2020, at his home.
Max was born on August 28, 1949, in Sault Ste. Marie, Michigan to the late AJ and Vi (Milligan) Metro. He graduated with the Sault High Class of 1967 and went on to earn his Associate's Degree from Ferris State University. Max served his country in the Army National Guard. He married Carol Stevenson on September 6, 1969, at the First United Presbyterian Church of Sault Ste. Marie. They celebrated 50 years together last Fall. Max was a corrections officer at Camp Koehler for 20 years and was a member of Calvary Baptist Church for many years. He was an avid sports fan and loved watching his grandson play hockey and baseball; and his granddaughters play basketball and volleyball. He spent endless hours at the rink watching the Soo Lakers. He was a fan of Lady Lakers basketball and all Sault High School sports.
Max is survived by his wife: Carol; his son: Cory (Jennifer and her daughter Brittney) Metro of Sault Ste. Marie, MI; his daughter: Amy (Owen) Bell of Sault Ste. Marie, MI; three grandchildren: Ashtyn Bell, Mackenzie Bell, and Cale Bell, all of Sault Ste. Marie, MI; his brothers: Tony (Claire) Metro of Florida; Con (Grace) Metro of Sault Ste. Marie, MI; mother-in-law: Suzanne Stevenson of Sault Ste. Marie, MI; sisters-in-law: Sharyn (Jon) Steinbach of Cedarville, MI; and Janet (Chris) Hess and Mary (John) Arnott both of Sault Ste. Marie, MI. He is also survived by several nieces and nephews, Jenny (Jay) Hagstrom, Jeff Metro, Julie (Rob) Haugen, Jake Metro, Terry (Jamie) Metro, Rich (Elodie) Metro, Jenny (Bill) Soden, DeWayne Falkenhagen, Scott Falkenhagen, CJ Hess (Sarah Weber), Amy (Mark) King, Kevin (Lindsey) O'Neill, Megan Hess (Hugh Madden), Tyler Hess, Brody Hess, Jessie Metrish, Roxie Arnott, Don Arnott.
Max was preceded in death by his parents; and his father-in-law: Donald Stevenson.
A memorial service will be held at a later date when restrictions are lifted.
In lieu of flowers, contributions may be made to Hospice of the EUP or the Calvary Baptist Church in Sault Ste. Marie, Michigan.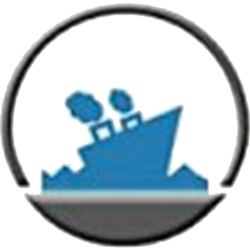 Latest posts by Staff Report
(see all)