Josephine Luella Seaman, age 89, of St. Ignace, Michigan, died on April 28, 2020 in St. Ignace. She was born on February 11, 1931 in Sault Ste. Marie, Michigan, to John Henry and Myrtle (Leach) Stirling.
Josephine lived her first 18 years in Pickford and graduated from Pickford High School, Class of 1948. She married the love of her life, Mynor W. Seaman, Jr., on June 1, 1949 and moved to DeTour, Michigan.
Josephine served DeTour Area Schools, first as the Librarian, then as secretary to Superintendent, Secretary to Board of Education, Bookkeeper and Payroll Clerk, working with several different superintendents, until retiring with 28 1/2 years of service. Josephine was a Life Member of the Michigan Association of Retired School Personnel.
Josephine was very active in the community. She was a member and past Elder of the DeTour Union Presbyterian Church and served as past Superintendent of Sunday School and as a Sunday School teacher. She was a member of the DeTour Senior Citizens, a member of the Red Hat Society, Past President of American Legion Auxillary Post #547, a member of Friends of the Library, a member of Northwoods Christian Camp and a member of the Pickford Area Historical Society.
Josephine loved to travel. She visited England twice, along with Scotland, Wales, and Ireland. A trip to France included Paris, the Eiffel Tower, and the Isle of Capri. She spent time seeing the sights in Rome, and then enjoyed a lengthy two week adventure in Alaska.
Josephine liked to read, knit, and tend to and spend time in her flower gardens. Most of all, she dearly loved her family.
Josephine is survived by her children, Brian (Louise) Seaman of Irvine, California; and Pam Seaman of St. Ignace; her grandchildren Krista Seaman, Brianna (Rob) Freel, Erica (Gary) Laysell, and Ariel (Frank) Suszynski; her great grandchildren Avry Freel, Lily Freel, Garrett Laysell, Gage Laysell, Scarlett Suszynski, Stella Suszynski, and Savanna Suszynski; her sister-in-law Rochelle (Howard) Wiley of Fresno, California, and many nieces, nephews, and cousins.
Josephine is preceded in death by her parents; her husband Mynor; her sisters-in-law Lucille Shaw, Thomasina Walmsley, Leila Mock, Selma Seaman, and Margarett Nesbitt; and her brother-in-law Ludlow Seaman.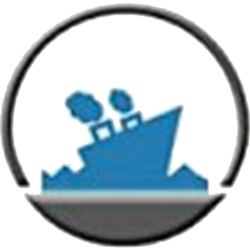 Latest posts by Staff Report
(see all)